It's easy to laugh at contestants on For the Love of Ray J, but events surrounding Monica Danger these days are far from funny.
The season one finalist gave birth to a daughter a few months ago, only to end up in a psychiatic hospital after having a reported breakdown.
Citing postpartum depression for her issues, Danger opened up to VH1 recently about her issues. Excerpts of the interview are below...
On her supposed breakdown: I don't like the word "breakdown," because it suggests weakness. I'm not a weak person, I'm very strong. I just went through something, and now I'm healing. I didn't know how much pain I was in, because I keep a lot of things inside. I'm not keeping things inside anymore. I cut my hair so I could start a new life. I'm reborn as a different person, and I'm focusing on being the best mom I can be.
When you get famous, people try to tear you apart, and I'm very famous right now. I'm just focusing on being around positive people and being a good mother. All the publicity and the Internet and all that will kill you if you let it. My fans, and everybody, shouldn't believe the things on the Internet that they say about me, unless I'm saying it. There's that much jealousy. People want me to fail, and I'm not going to fail. I've never failed. I'm a person who wins.
Everything I want to do, I do. I achieve things. Just because I had a moment where I was dealing with some problems through postpartum depression, it does not mean that I won't continue to succeed in my life, no matter what I do.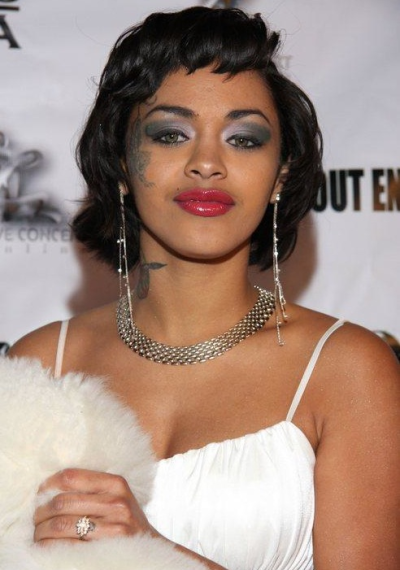 On her improvement: So many people have oppressed me and hurt me that I felt like this could happen at any time. I can't be that person anymore. I have a daughter. I want to be a mom. I want to have more children and be married and happy. As soon as I'm able to be all the way better, negative thoughts won't cross my mind.

On abandoning the nickname "Danger:" I'll always be Danger. She's part of me. She's my creation. Since I was 19, I've been that person. But I have control. I can control who I am. I've playing Danger for a long time. And I'm tired of playing Danger.

Matt Richenthal is the Editor in Chief of TV Fanatic. Follow him on Twitter and on Google+.

Tags: Reality TV