To the chagrin of Russell Hantz, and millions of viewers, Natalie White was named the winner of Survivor: Samoa this week.
While we appreciate her looks (below), White simply rode Hantz's scheming coattails for 39 days. Below, she speaks on her controversial win in an interview with People:
On her strategy: Survivor is a social game and you have to assess who you're playing with so quickly. From the first day I assessed every person on my team, and then at the merge, I assessed each one of the Galu players and got to know them extremely quickly.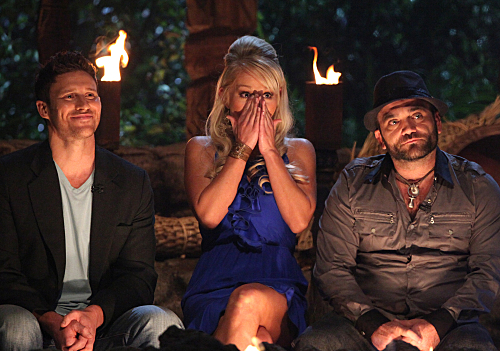 On eliminating Russell early on: I actually had a possible women's alliance working in the background but nothing ever came to fruition because I was loyal to Foa Foa first and foremost and I never solidified anything with the Galu girls and had I solidified anything, I'm not so sure that I would have gotten their votes. I was very careful not to solidify anything until the timing was right but the time never came because things kept working out for Foa Foa, so I never thought they felt betrayed by me. I developed wonderful bonds.

On plans for her prize money: I'll go on vacation with my boyfriend because he took such good care of me and nursed me back to health. I would like to save money.

Matt Richenthal is the Editor in Chief of TV Fanatic. Follow him on Twitter and on Google+.

Tags: Survivor