Jaimee Grubbs tried to get famous via reality television.
She was a contestant on VH1's hilarious series, Tool Academy, but that never made Grubbs a household name.
Fortunately for her - but unfortunately for golf fans everywhere - Jaimee is now as famous as any reality TV participant in recent memory, due to her recently-exposed affair with Tiger Woods.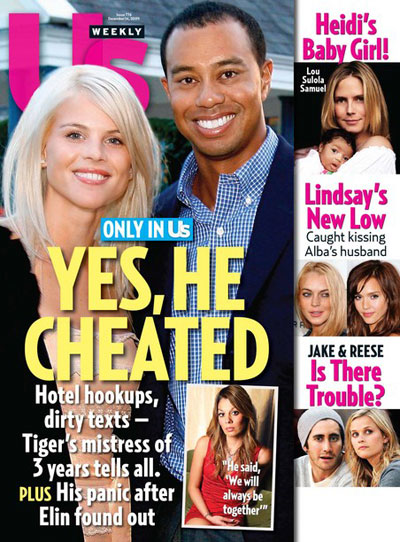 Doubts that she bedded the athletic icon were erased this week when Grubbs released a voicemail Tiger left on her cell phone. It's posted below and is self-explanatory:

"Hey, it's Tiger. I need you to do me a huge favor. Can you please take your name off your phone? My wife went through my phone and may be calling you. So if you can, please take your name off that. Just have it as a number on the voicemail. You got to do this for me. Huge. Quickly. Bye."

Bye to Tiger's reputation as a stand-up guy, as well.

Listen to the voicemail NOW!

Matt Richenthal is the Editor in Chief of TV Fanatic. Follow him on Twitter and on Google+.

Tags: Reality TV