SPOILER ALERT! Don't read another word until you catch up on last night's season three premiere of Damages!
The FX drama returned with suspense, a great new cast of characters... and one major death: Tom's dead body was discovered the conclude the hour.
While Tate Donovan will continue to appear throughout the season - via flashbacks and the show's creative use of timelines - the death will stick. We think. Most likely.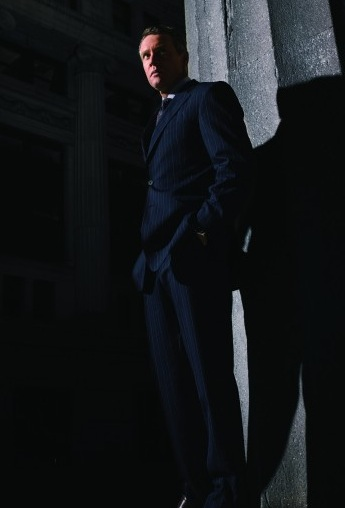 Todd A. Kessler and Glenn Kessler spoke about the murder in an interview with Entertainment Weekly...

Why did they kill off Tom? The theme of the entire series being 'What price success?,' we had the idea back when we were writing the pilot that one of the central characters should [eventually] lose their life based on a case. We've been thrilled with Tate Donovan and the performance that he's given the first two seasons, and really feel he's an actor worthy of a great story and a great thrill ride.

So we wanted to tell a story where one of the main characters loses their life, and we wanted it to be organic and not feel like a twist. I wrote and produced the second and third seasons of The Sopranos, and I wrote the episode where Pussy gets killed by Tony. It's what makes cable a great venue; you can take chances and no one is safe character-wise. It really creates unpredictable storytelling.

But is he actually dead? We do not believe the audience will feel manipulated at the end of the season when it's revealed what has actually happened.

It seems way too early, but got any theories? Send them in now!

Matt Richenthal is the Editor in Chief of TV Fanatic. Follow him on Twitter and on Google+.

Tags: Damages, Interviews