For those of us who grew up making The Three Amigos gesture with our friends, it's unsettling to watch Martin Short on Damages. He plays a serious, shady, devious lawyer on the FX drama.
It's also refreshing, as the actor takes on a role few would have pegged him for. However, Short thinks anyone shocked to see him as Leonard Winstone is simply misguided.
"Actors are just actors," he told TV Guide. "Whether they're making you laugh or making you frown, there's a talent to make a character three-dimensional and sympathetic. It's just different objectives. People have typecasting in their heads of how they think so-and-so can make them laugh, but can't make them cry."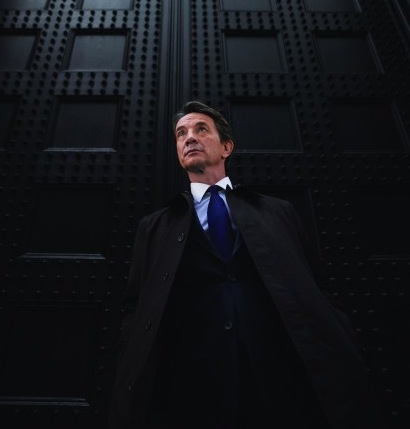 What can Short reveal about his character? A few excerpts from the interview...

On Winstone's relationship to Lou Tobin: "Leonard Winstone's motives are not just tied to financial gain by protecting a client, but also emotional involvement, given that this man has been closer to him than his own father."

Can he offer any Damages spoilers? "The fascination of doing this show is the actors don't know a great deal about where it's going We play the scenes, but whether there is a secret agenda, you don't always know. Whether Leonard Winstone is a sincere assistant remains to be seen."

On Leonard vs. Patty: "It's a chess matc. They're both really successful and very good at what they do. So it makes Patty challenged and it makes Leonard challenged. We've done a few scenes, and sometimes Patty seems to exit with the upper hand and sometimes Leonard does."

Matt Richenthal is the Editor in Chief of TV Fanatic. Follow him on Twitter and on Google+.

Tags: Damages, Interviews