TV network pilot season rules. We love trying to pick out the latest, greatest hits that become cultural phenomenons. But for every Gossip Girl, there's a Beautiful Life.
Or some better analogy. But you get our point. So many shows in their infancy sound great for next fall. The list you are about to read does not include any of them.
Here are ones you can only hope fail, at least from what we've heard so far:

10. Kindreds (NBC)
A grouchy patent lawyer and a group of oddball associates work at a quirky law practice. Kathy Bates, Ben Chaplin, and Brittany Snow star. Still, we're unconvinced.
9. Body of Evidence (ABC)
Dana Delany and Jeri Ryan in a new show about neurosurgeon/medical examiner who butts heads with all of her bosses. Because we need more medical dramas?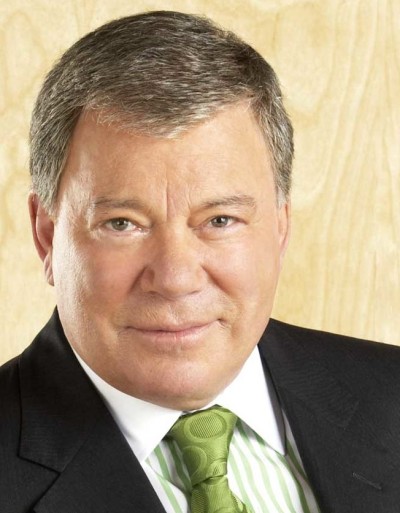 8. $h!t My Dad Says (CBS)

This one is not only based on a Twitter account, it has a title you can't say on TV. Even master thesp William Shatner as a cantankerous geezer probably won't help.

7. Cutthroat (ABC)

A single mother is running a drug cartel out of her suburban Beverly Hills house. Spoiler alert, we've already seen this one! It's on Showtime and is called Weeds.

6. This Little Piggy (NBC)

Vanessa Minnillo is trying to act. We need not continue.

5. Untitled Wyoming Project (CW)

A guy who moves to a ranch in Wyoming to take care of his three little sisters. It's like Gilmore Girls meets the Old West or something. Something likely to get axed.

4. Defenders (CBS)

Jerry O'Connell and Jim Belushi star as "fiery Las Vegas defense attorneys." Doesn't sound so bad... for a sitcom. Which it's not. Even starring those two guys. Really.

3. Who Gets the Parents? (ABC)

The plot of this sitcom about grown adults having a hard time adjusting to their parents' divorce. We're pretty sure we read that right and pretty sure it's terrible.

2. Hawaii Five-O (CBS)

The show's cast is a includes Daniel Dae Kim, Alex O'Loughlin, Grace Park, James Marsters and Scott Caan. Will that be enough to salvage yet another remake?

1. Wright vs. Wrong (ABC)

Making a bad pun out of a character's name, Grey's Anatomy style, this one stars Debra Messing as a Republican pundit named Evelyn Wright (eh? eh?) whose personal life is put under the microscope because of her public image. Yawn.

Steve Marsi is the Managing Editor of TV Fanatic. Follow him on Google+ or email him here.

Tags: TV News