We got a solid turnout this week for the latest 90210 Caption Contest...
... and we also got a submission that multiple users acknowledged as the funniest. Who are we to disagree with them?
Therefore, congrats are in order for "Lana," who submitted the entry posted underneath this photo. Thanks to everyone that played and remember do to so every week!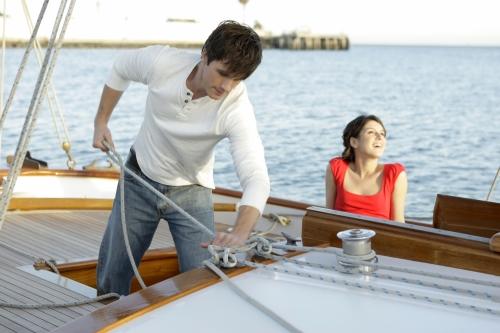 Liam: Okay let's go over this again: your name is not Ariel, I'm not a prince and if you sing "Under the Sea" again, I will strangle you with this rope.