While ABC has some heavy hitters in its just-released fall primetime lineup, many of the most anticipated new programs have been delayed until midseason.
For example: Shonda Rhimes' Off the Map and Matthew Perry's Mr. Sunshine won't debut until 2011. Same for V.
But what new shows have been picked up for the fall? And when will your favorite dramas/sitcoms air? Read on. Find out.
MONDAY
8 p.m. Dancing with the Stars
10 p.m. Castle
TUESDAY
8 p.m. No Ordinary Family (pictured)
9 p.m. Dancing with the Stars results show
10 p.m. Detroit 1-8-7
WHAT'S NEW? No Ordinary Family stars Michael Chiklis and Julie Benz as the parents of a family that develops special powers; Michael Imperioli anchors Detroit 1-8-7, a drama that goes inside Detroit Homicide Unit.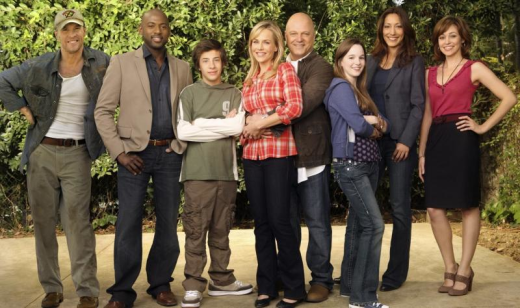 WEDNESDAY
8 p.m. The Middle
8:3o p.m. Better Together
9 p.m. Modern Family
9:30 p.m. Cougar Town
10 p.m. The Whole Truth
WHAT'S NEW? Better Together is a sitcom that stars the ever-adorable JoAnna Garcia; The Whole Truth tells a story from the perspective of both the defense and prosecution.

THURSDAY
8 p.m. My Generation
9 p.m. Grey's Anatomy
10 p.m. Private Practice
WHAT's NEW? A fictional documentary crew follows a group of high school classmates around in My Generation.

FRIDAY
8 p.m. Secret Millionaire
9 p.m. Body of Proof
10 p.m. 20/20
WHAT'S NEW? Secret Millionaire is like Undercover Boss, as rich people pretend to be poor; Body of Proof is a crime procedural that stars Dana Delany.

SUNDAY
8 p.m. Extreme Makeover: Home Edition
9 p.m. Desperate Housewives
10 p.m. Brothers & Sisters

Matt Richenthal is the Editor in Chief of TV Fanatic. Follow him on Twitter and on Google+.

Tags: TV Listings