Just five episodes into the season and the auditions/callbacks portion is already complete. Last night we learned which 10 (11?) dancers will be making it to the So You Think You Can Dance finals, and the accelerated format pushed the drama and tension to new heights.
Compounding the stress for contestants and viewers is the simple fact that this season, there are also fewer spots. The finalists will be paired with all-stars, which will up the quality of the performances, but leave a bunch of worthy, first-timer hopefuls out in the cold.
But the cream rises to the top, as they say, and last night was no exception as the finalists - as predicted by our So You Think You Can Dance spoilers - were revealed.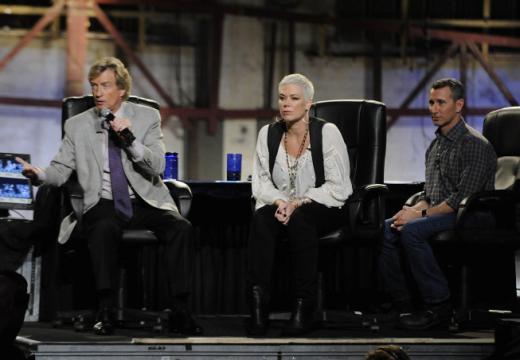 On the second day of Las Vegas callbacks, "only" 58 dancers remained. The Broadway portion of the rigorous day shellacked a bunch of pretenders out of the running.
On the third day, 24 dancers are left, and plenty of favorites among them. Three groups of exemplary contemporary routines still haven't made up the judges' minds.
Those left standing are each made to dance a solo and tell the judges why they deserve to be part of the five girls and five guys who will appear alongside the all-stars.
The dancing was good last night, but when it was time to learn who made the show's Top 10, and the judges made housecalls, or phone calls, it dragged on a bit long.
Once again, two hours is a bit much. As is this cliched fake-out: "I'm so sorry to tell you that you made it to the bottom of the group ... and by bottom I mean top!"
Man, that is irritating.
As for the reveals themselves, there weren't too many surprises whether you've seen the spoilers or not. Follow the jump to see who will be performing tonight ...
Cristina Santana (salsa), 24
Lauren Froderman (contemporary), 18
Ashley Galvan (lyrical), 18
Jose Ruiz (breaking), 21
Melinda Sullivan (tap), 22
Alex Wong (ballet), 23
Adechike Torbert (contemproary), 23
Alexie Agdeppa (jazz), 26
Kent Boyd (contemporary), 18
Robert Roldan (contemporary), 19
Billy Bell (contemporary), 20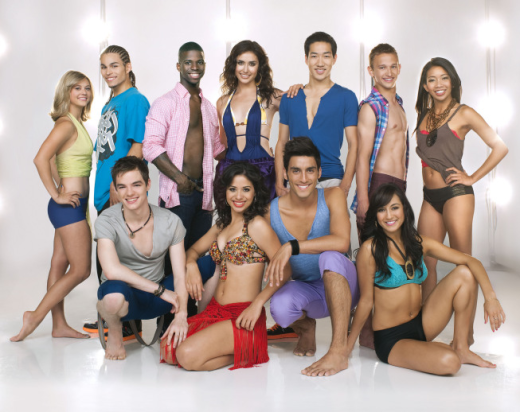 Yup, there are 11, not 10 dancers competing for the crown. It was down to Billy Bell and Robert Roldan for the final spot and the judges decided to expand the field.

Hey, why not, it was sort of arbitrary anyway!

Are you happy with the dancers that made it through to the finals? Did any of your favorites not make it? Who are you pulling for when the real fun starts tonight?

With these newbies and the past standouts, it should be a fun ride. Share your thoughts on all things So You Think You Can Dance with us by commenting below!

Steve Marsi is the Managing Editor of TV Fanatic. Follow him on Google+ or email him here.

Tags: So You Think You Can Dance, Reviews