After last week's explosive interview with Jake Pavelka and Vienna Girardi, last night's episode of The Bachelorette felt a little tame. Perfectly nice, but a bit long. Too drawn out.
Anytime there's a fireside chat with Chris Harrison, the show's venerable host, you know it should be a one-hour show. We don't need to hear Ali rehash everything we just saw!
But we digress. If The Bachelorette has taught us anything, it's that the hometown dates are often make or break for the remaining four hopefuls. Was this the case last night?
Sort of. All four dates went more or less well. Some better than others, sure, and all different. But Ali Fedotowsky met a lot of nice potential future in-laws and not much drama!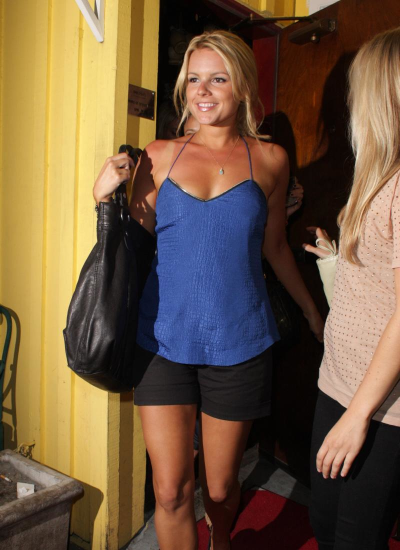 Four guys took The Bachelorette home ... to meet the parents.

Roberto Martinez: What a hunk. In Florida, he and Ali donned baseball jerseys and danced with his family. It's hard to imagine a trip home going much better than this one.

Chris Lambton: The Lambtons of Cape Cod made a compelling argument against what we just wrote. Such sweet, genuine people ... Massachusetts rules, let's be honest.

Kirk DeWindt: His dad is a taxidermist for a living, which is kind of awkward, as is the fact that Ali has to meet too separate families. But everyone was really, really nice.

Frank Neuschaefer: The Chicagoan is as neurotic as his style is strange, but there's chemistry there, his folks are cool, and we can sort of see the two making it work.

So after all of that, who went home?

You knew it was coming down to Kirk or Frank, and ultimately, Frank gets to stick around - and break Ali's heart, if the previews are to believed - while Kirk is back in Green Bay.

Farewell, Kirk. You had a good run, and perhaps deserved a better fate. But on the plus side, that mold poisoning sounds much worse than a broken heart. Life is good overall.

Steve Marsi is the Managing Editor of TV Fanatic. Follow him on Google+ or email him here.

Tags: The Bachelorette, Reviews