The BEST reality show in the history of television returns with a new season on September 16.
Sorry, just channeling Donald Trump there for a second.
But the real estate mogul really is bringing back The Apprentice for another run, as the latest version will return to its original, non-celebrity roots. The cast - 16 regular folks for the first time since April 2007 - was announced this week.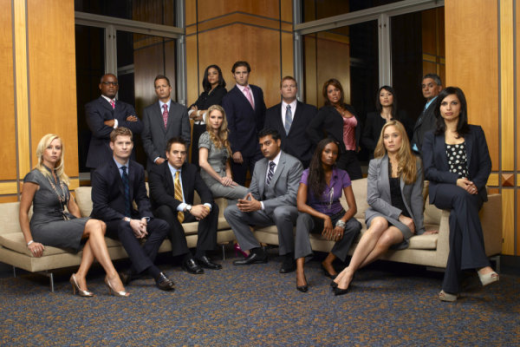 "The new edition will combine the realities of today's economic downturn with the grittiness, drama and excitement of the original series," says Trump. "Each of this season's 16 contestants has been hit hard by the economy and they are fighting back."

Get to know the participants below.

Tyana Alvarado

Age: 41

Hometown: Miami, FL

Career: Unemployed real estate agent and former "Miss Cougar California"

Kelly Smith Beaty
Age: 30
Hometown: Fayetteville, GA
Career: Unemployed public relations professional

Poppy Carlig
Age: 24
Hometown: Richmond, CA
Career: Recent college graduate

Stephanie Castagnier
Age: 34
Hometown: Chicago, IL
Career: Non-profit founder

Nicole Chiu
Age: 27
Hometown: Palos Verdes, CA
Career: Unemployed attorney

Alex Delgado
Age:  43
Hometown: Santa Ynez, CA
Career: Truck driver and unemployed mechanical engineer

Gene Folkes
Age: 46
Hometown: Wylie, Texas
Career: Entrpreuner

David Johnson
Age: 34
Hometown: Portage, MI
Career: Unemployed account manager, part-time stand-up comedian

Brandy Kuentzel
Age: 30
Hometown: San Francisco, CA
Career: Corporate attorney, cupcake entrepreneur

Steuart Martens
Age: 27
Hometown: Washington, DC
Career: Entrepreneur

Liza Mucheru-Wisner
Age: 30
Hometown: Corpus Christi, TX
Career: Entrepreneur, part-time aerobics instructor

Clint Robertson
Age: 40
Hometown: Austin, TX
Career: Unemployed accountant and real estate attorney

Mahsa Saeidi-Azcuy
Age: 29
Hometown: Brooklyn, NY
Career: Assistant District Attorney, online TV host

Anand Vasudev
Age: 31
Hometown: Tampa, FL
Career: Entrepreneur

James Weir
Age: 31
Hometown: New York, NY
Career: Unemployed attorney

Wade Hanso
Age: 33
Hometown: Woodbury, MN
Career: Realtor

Matt Richenthal is the Editor in Chief of TV Fanatic. Follow him on Twitter and on Google+.

Tags: Reality TV