Season two of 90210 concluded with a disturbing scene: Naomi stuck in a room with Mr. Cannon, seemingly on the verge of getting raped.
In interviews with TV Guide, 90210 cast and crew members made it clear that this horrible action did, indeed, take place - and a chunk of season three will be devoted to the fallout from it.
"A lot of time, people keep this kind of thing inside for years. They can't tell anyone," AnnaLynne McCord told the magazine. "We're going to show a range of what can go wrong when you do that. There will be times Naomi can appear to be a bit crazy because she's trying to cover up what happened to her."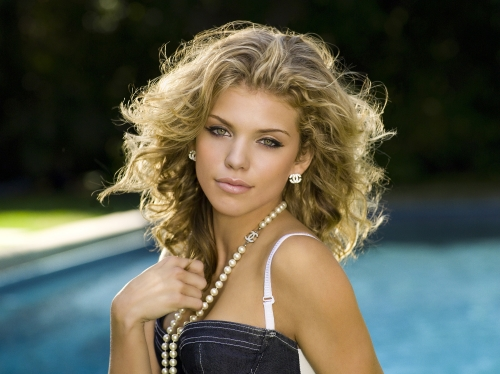 According to 90210 producer Rebecca Sinclair, "Naomi feels deeply disempowered by the rape, and tragically - and mistakenly-  feels like she's to blame."

How will her friends react to the incident, which Naomi keeps quiet, but over-compensates for by acting in an even more over-the-top manner than usual?

"She's going through some dark stuff, and Naomi's way of dealing with it is trying to be who she thinks everyone sees her as: the sexy, confident girl," said Jessica Stroup. "She's hooking up with all the guys, even the ones who are taken. She's just really pushing it and Silver, being her best friend, eventually picks up that it's an act."

Issues don't get much more serious than rape, of course, something Sinclair says she's very much aware of.

"When a teenage girl who prides herself on being sexy, on dressing and acting in a way that's sexually provacative, is forced to be sexual with someone against her will, it's deeply confusing," said the producer. "Naomi, like every single teenage girl alive today, gets a lot of mixed messages about whether it's okay or not to be sexual... I think that deep down she wonders if she's being punished for something."

That isn't the case, of course, as Sinclair assures viewers: "Justice will be served."

Matt Richenthal is the Editor in Chief of TV Fanatic. Follow him on Twitter and on Google+.

Tags: 90210, Interviews, Spoilers