Adrianne Palicki is headed back to Dillon, Texas.
The actress, who rose to fame as the character of Tyra Collette on Friday Night Lights, will resurface for the last two episodes of that show's final season, which premieres on DIRECTV in October. What brings Tyra back to town?
"It's Christmas, ultimately, so it's a visit," Palicki told Zap2It. "But I get to be there when we really end the show with everybody... I think we're going to wrap at the Collette house, which I'm really excited about. It's going to be very emotional."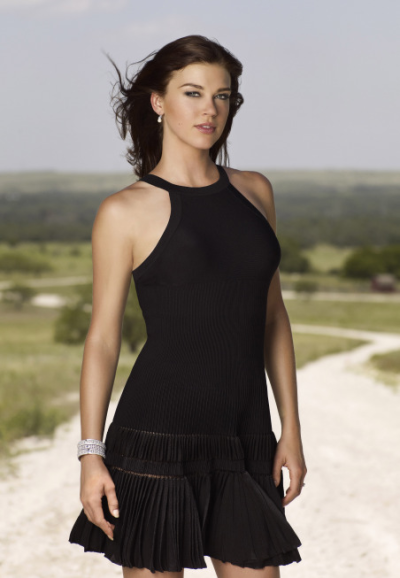 Palicki will also be seen on Fox this fall. She plays the key role of Cat Thatcher on Lone Star, a new drama earning rave reviews from critics.

How would she compare Cat and Tyra?

I'm lucky I keep playing these very strong female characters. Their strength comes from different places, obviously, but both of them are very strong, smart individuals - one just happened to be raised in a much more conducive environment.

"They're both very worldly, and they see things that maybe other people don't see or try to pretend they don't see."

Lone Star premieres on September 20 and TV Fanatic will cover each episode in-depth.

Matt Richenthal is the Editor in Chief of TV Fanatic. Follow him on Twitter and on Google+.

Tags: Friday Night Lights, Interviews