Hey, have you heard that Glee is airing a Britney Spears tribute episode tonight? Really, it's true!
Aside from featuring beloved singles by that pop star, "Brittany/Britney" will be a platform for Heather Morris to show off her dance moves and vocal talents. How did the actress react when she learned she'd be doing "I'm A Slave for You" and the dance-floor duet "Me Against the Music?"
"At first, I was so stoked to sing. I was the only one who hadn't," Morris told TV Guide "Then I went in the recording booth and I got so nervous. It was like, 'Freak! What if I sound bad?'"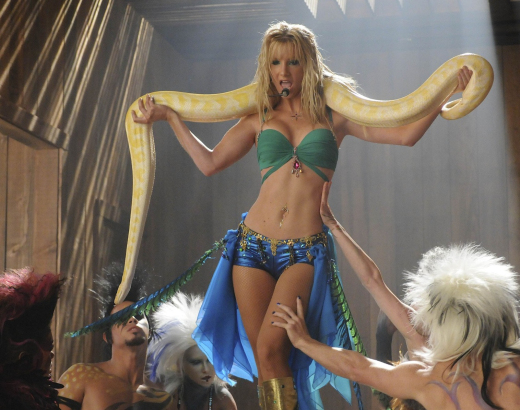 What is your favorite Brittany quote?

As for actually meeting Spears, who Morris said she "genuinely wanted to be" growing up?

"I just sat there and stared at her," the actress said. "Like, 'Wow, I'm just hanging out with Britney Spears as Brittany the character. We're doing a scene. I'm singing her songs. It was weird."

Fans of Brittany can also take comfort: this week won't be the only time the character is featured.

"We're going to get to know her," Morris said, hyping episode four as a chance for viewers to go inside Brittany's bedroom, while adding that she'll attempt a real relationship in the near future.

Get to know Morris a lot better in the video below:

[video url="http://www.tvfanatic.com/videos/meet-morris/" title="Meet Morris"] [/video]

Matt Richenthal is the Editor in Chief of TV Fanatic. Follow him on Twitter and on Google+.

Tags: Glee, Interviews