The new season of One Tree Hill will focus on the names and faces long-time viewers have focused on since the beginning.
So promises creator Mark Schwan, who spoke to TV Guide this week about the series - whose eighth season kicks off tonight! - and previewed events and development ahead. Warning: spoilers to come...
Good news for Brooke and Julian fans: "Last year we threw a wrench into that [relationship], but they overcame that and I want to respect the fact that they did. So whatever obstacles befall Brooke in Season 8... [she'll] face those with Julian by her side."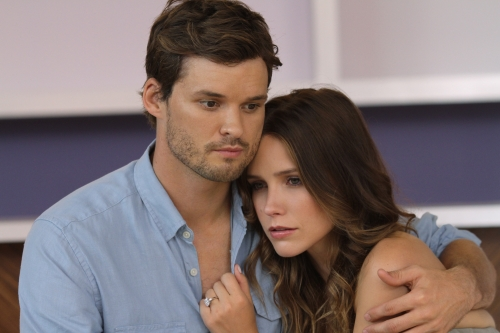 A love triangle for Alex: "She took an interest in Chase at the end of the year... "The Chase-Alex-Mia situation is front and center at the beginning of the season," Schwan says.

Realism on One Tree Hill?!? Believe it. "We have a very 20-something audience, and when you look at [their] world, it's a bit of a struggle economically." For example, regarding the addition of Sharon Lawrence as Julian's mom: "A girl who has a potential in-law she has to meet and hopefully get along with right away? That made a lot of sense to me. It's something that's relatable and that's where we'd like it to live as opposed to her coming to town and kidnapping someone."

Schwan also won't rule out a return from Lucas and Peyton. Remember: TV Fanatic will cover every episode of this show in depth, complete with the latest One Tree Hill quotes, music and more!

Matt Richenthal is the Editor in Chief of TV Fanatic. Follow him on Twitter and on Google+.

Tags: One Tree Hill, Interviews, Spoilers