Following a three-month hiatus, The Closer returns to finish off its sixth season with five new episodes, starting tonight.
TV Fanatic will review each one in depth, meaning readers should return here first thing tomorrow morning. But what can they expect from these installments?
"The unintentional theme of this year is the issue of her solitude," Kyra Sedgwick told Zap2It. "[Brenda] continues to be alone in the decisions that she makes and people continue to not agree with her. The whole Chief issue resulted in her feeling very alone in the world."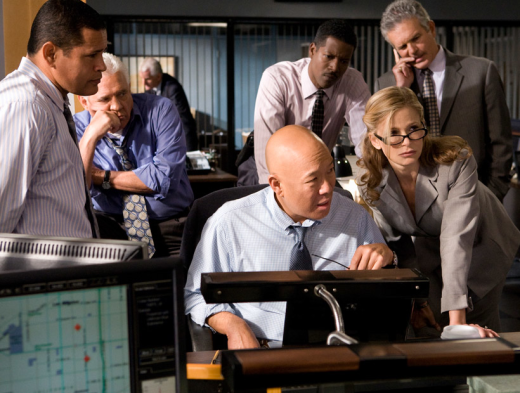 Courtney B. Vance coming on board as Tommy Delk. What will this mean for J.K. Simons' Assistant Chief for Operations, Will Pope? Said the show's leading ladt:

"We wouldn't leave you hanging with that one. The issue that comes along in the final five is Pope going to lose his job, which he alludes to, and who is going to take over that job?"

Sedgwick adds that Brenda will continue "to be pushed around and people continue to project their dreams and aspirations on to her."

Also, fans can also look forward to the return of Mary McDonnell as Captain Sharon Raydor, along with some kind of major announcement.

"McDonnell comes back, so that's great. And we'd like Dr. Terrence to come back and they've got a big surprise, a big announcement," said Sedgwick. "There's an episode where Sgt. Gabriel goes over my head, which is unusual."

That whole chief issue has resulted in

Matt Richenthal is the Editor in Chief of TV Fanatic. Follow him on Twitter and on Google+.

Tags: The Closer, Spoilers