As previously reported, Lori Loughlin and Ryan Eggold will depart 90210 after this season.
Asked about the casting decision by Entertainment Weekly, the veteran actress was logical about the path The CW show has taken since its inception:
"There's just not much for me to do. It is a very big cast and it is hard to service all of us... The parents were essentially there to service the story lines of the kids, and occasionally we got a few separate story lines, but it just wasn't really working in a way that all of us had enough to do."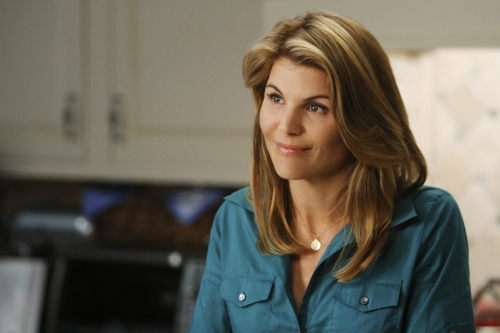 Does Loughlin know how Debbie will be written out, if she's officially written out at all? No.

"I would guess they may wrap some things up, but then again they have already asked me if I would come back for a some episodes next year if they need me.  I don't think they will be shipping us back to Kansas or anything. [The kids] are going off to college so I am sure changes will be made in that respect. They will probably just move them out of the house."

What do you think, 90210 fans? Are you sad to see Debbie and Ryan going? Do you hope to see them again in the future? Or should they be killed off in some kind of fiery accident? Sound off in our 90210 forum.

Tags: 90210, Interviews