Dave Grohl Doesn't Like Glee, REALLY Doesn't Like How Ryan Murphy Reacts if Band Turns Down Glee
by Steve Marsi at . Comments
Don't expect a Foo Fighters tribute episode on Glee anytime soon.
Frontman Dave Grohl made clear in an interview with The Hollywood Reporter that he does not want his music featured on Glee, nor does he care for its creator, Ryan Murphy.
Defending acts like Kings of Leon and Slash that refused to grant Glee the rights to their songs, Grohl resents Murphy for his comments toward his counterparts.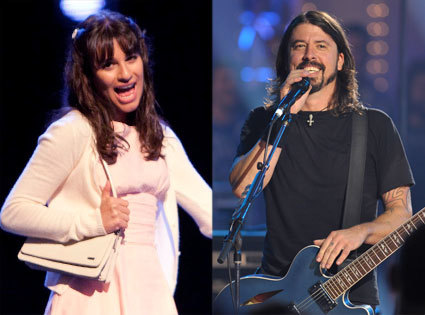 "It's every band's right, you shouldn't have to do f--king Glee," he said.

"But then the guy who created Glee is offended that we're not, like, begging to be on his f--king show. F--k that guy for thinking everybody should want to do Glee."

"The Glee guy, what a f--king jerk," Grohl adds. "Slash was first. [Glee] wanted to do Guns N' Roses. Slash is like 'I f--king hate musicals. It's worse than Grease.'"

"Then [Murphy's] like, 'Well of course he'd say that, he's a washed up rock star. That's what they do. Then Kings of Leon say, 'No, we don't want to be on your show.'"

"And then he's like, well, they're snotty little a$$holes. It's like, Dude, maybe not everyone loves Glee. Me included." Well, that leaves little to the imagination.

What do you think? Does Grohl have a point about Murphy's comments, if not the show itself? Or should bands be grateful for the opportunity?


Steve Marsi is the Managing Editor of TV Fanatic. Follow him on Google+ or email him here.

Tags: Glee