Is Matthew Weiner really holding out for $10 million per year? Is AMC really asking the Mad Men creator to fire six cast members over the next three years?
In response to these rumors regarding the delay of Mad Men season five until 2012, Weiner has released the following statement:
"There's been a lot of speculation and misinformation in the press about what is going on. I want the fans to know directly from me that I had nothing to do with this delay and it is not about money. I am fighting for the cast and for the show. And I appreciate the kindness and concern of the fans."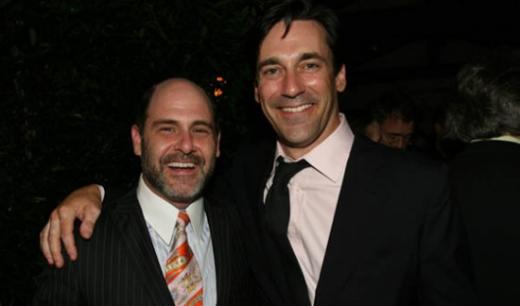 The producer says he was asked to cut two actors from the show each year for three seasons, though at least one report disputes this.
"Even though people have left the show, none of that has ever been about money," Wiener said. "I've brought the show in on budget. I've been a good producer."