A Baby Bumpy Road Ahead for Brooke and Julian on One Tree Hill
by TV Fanatic Staff at .
One Tree Hill returns from a prolonged hiatus tomorrow night, but viewers expecting this to be a happy occasion for Brooke and Julian may need to lower their expectations.
Referring to this week's installment, which he actually directed, Austin Nichols teased to TV Line: "What you think is going to happen for Brooke and Julian may not happen in my episode."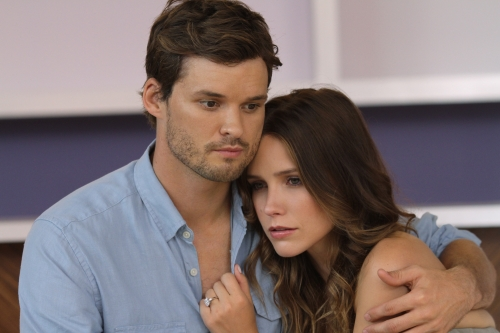 The actor, of course, is speaking on the couple's plans to adopt and adds: "There are five episodes left, but the possibility of a family for Brooke and Julian gets more complicated."

Does this mean they'll never be parents? It sounds like everything will work out in the end. Concludes the show star:

"The ending is going to be so sweet, after we go through what we're about to go through..."

Tags: One Tree Hill, Spoilers
From Around the Web