Finally, an episode where we begin to see the direwolves, and understand their kinship with the Stark children. We actually saw Summer with Bran, Grey Wind with Robb and Ghost, in good form, with Jon. Please let there be more to come!
Jon came into this own during "Cripples, Bastards, and Broken Things", and we can imagine what an extraordinary man he will be. Is there anything more endearing than knowing he wouldn't pass his bastard-hood on by having sex without marriage?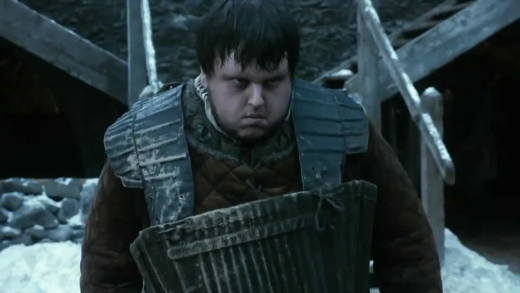 Between that and his burgeoning friendship with Sam, he makes it seem quite honorable to be a bastard. A theme of Game of Thrones seems to be outcasts finding each other and joining in friendship. I like it. 
As if I needed something else to make Tyrion engaging, he had special plans drawn up for Bran so he could ride a saddle again.
I'm curious, do any of you dislike Tyrion? I know he was always a favorite among readers of the books, but I am wondering if he is carrying the same weight on the screen. To me, he is. Even when he tries to mean, you can feel the heart inside of him.
Ned Stark, Arya and Sansa have made no friends since they arrived at King's Landing. Can Lord Stark delving into the death of former Hand Jon Arryn really be a good idea? If Arryn was murdered, as the news came from Catelyn's sister, it seemed foolish for Ned to be so forthright in asking questions. Even when the men he asked were supposed to hold allegiance to him.
Ned found one of Robert's bastard sons. He welcomed his own bastard into his home, and it made me smile to hear him make a similar offer to Robert's to join the King's army.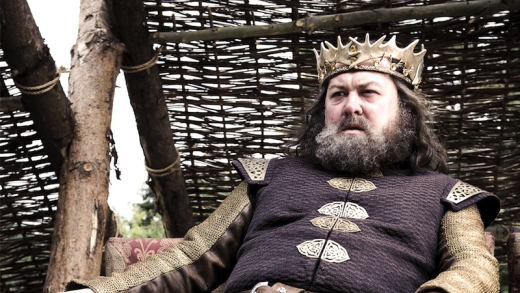 Does Robert know he has bastards, or have his people kept it from him? We haven't learned enough about his character to know how he treats anyone in his family, and scenes between them have been few and far between. The actor who portrayed Robert's bastard looked very familiar, but I was unable to find any information on him. Anyone?

Daenerys is growing so strong. I would like nothing more than to see her take out Viserys. It took a lot for her to tell Jorah that she knew Viserys would never lead an army, let alone lead them home.

I hope we're treated to an episode where her point of view is more up front than secondary. Emilia Clarke (as so many of the actors in the series) has brought Daenerys alive, and she deserves more scenes in which to shine.

Although there has never been any indication other than his similarity in personality to Prince Joffrey, I was left wondering whether Viserys might me soft in the head. That one person could be so vain and assuming is hard enough to believe, but that two are so similar is just eerie.

If they met, Joffrey and Viserys would either be the best of friends or rip each others heads off in an attempt keep their rightful place as the most annoying creature on the planet.

While this week's title had more meaning within the episode, if it had been titled "Lord Snow" as was last week's it would have also been fitting. I'm finding that an hour just isn't enough each week and wish they had taken the approach of the recent "Mildred Pierce."

All in all, the pacing was much better in this episode. It seemed they tried to focus of fewer points of view, so I have hope the series will continue to grow in this direction. It makes it much easier to get really involved during the hour when you can focus on fewer stories.

I felt this was the most solid episode to date, as we have come to know most of the major players. The less introductions, the better. It's time to settle in on what happens between the characters. What are your thoughts after the latest airing? Sound off in the comments, and thanks for reading!

Carissa Pavlica is the managing editor and staff writer for TV Fanatic. Follow her on Twitter and on Google+.

Tags: Game of Thrones, Reviews