Is season eight the beginning of the end for Grey's Anatomy? Or just the end of the beginning? More likely to be the latter, to hear Jesse Williams tell it.
The actor recently spoke with E! about how he sees the upcoming season shaping up for his character, Dr. Jackson Avery, and the rest of the surgeons.
Excerpts from Jesse's interview at the Monte Carlo TV Festival below ...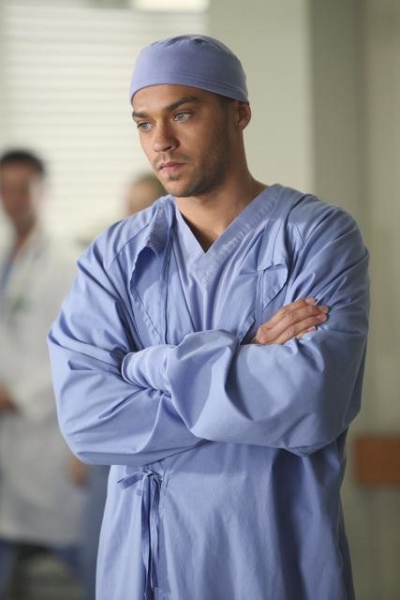 On why he's particularly excited for season eight: "The reason I am excited about season eight is because season seven is really a transition from season six."

"Everybody was recovering and trying to figure out who they are and why they are and what relationships are really meaningful to them. Anyone who goes through trauma together, their relationships become stronger."

"I think what was interesting about the season seven finale is it is really character driven and about the characters redefining themselves - learning about who they are and casting things aside they don't need."

"Season eight, I think, is a new beginning. I think it's almost like the beginning of a new series in some ways. We've all been through something together, we had some troubles and now it's time to start fresh and I think you'll see a lot of new relationships and you'll have new characters interacting with new characters.

"There are what, 12 of us regulars on the show? We tend to group together in different sorts of formations and I think that's going to scramble up a bit."

On whether the show can go on without Ellen and Patrick: "I think the show is in good shape and I am really excited about season eight and I know we'll all be there."

On all the shower sex on Grey's: "I guess maybe it is more efficient. You have sex and are clean at the end so I guess we should all think about having more shower sex."

Steve Marsi is the Managing Editor of TV Fanatic. Follow him on Google+ or email him here.

Tags: Grey's Anatomy, Interviews, Spoilers