America's Got Talent Recap: Poor Taste in Music
by Michael Pascua at .
And... we're live!
America's Got Talent broadcast its first quarterfinal episode last night, featuring a slew of poor musical selections, along with All-Stars from Miami; a former American Idol contestant; elf shoes; an alliterative family and so much more.
Which performers received passing grades? Which might need to stay late for extra lessons? My detailed America's Got Talent review is live at The Hollywood Gossip!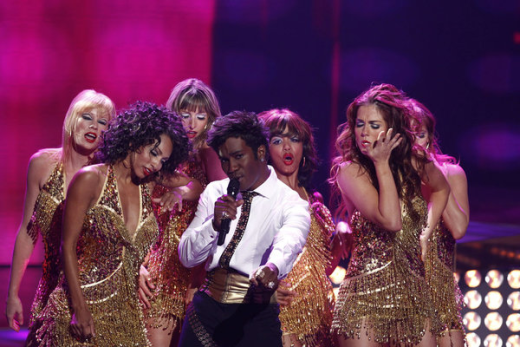 Tags: Reality TV, America's Got Talent
From Around the Web