Finally, something for fans of Eureka to smile over.
Following news that Syfy simply can't afford to keep such a budget-heavy show on its schedule, and that Carter and company will say goodbye after season five, the network has at least granted the series an additional episode.
As a result, writers will "have the opportunity to give us and the viewers closure - they've been loyal, loyal fans for years," Erica Cerra told E! News, reportedly breaking into tears during the interview.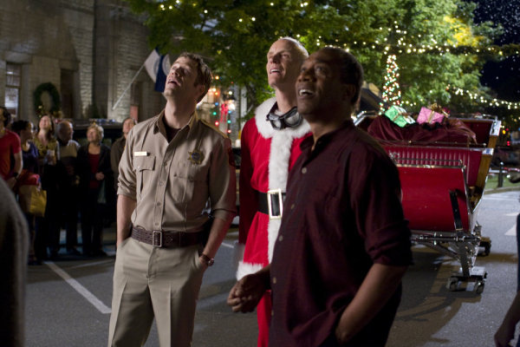 Showrunner Jamie Paglia, meanwhile, stands by Syfy.

"They've all been amazingly behind us," he said. "[The cancellation] was shocking news. I think shocking to even the people involved in making the decisions. We just want to go out on a high note in the most positive way we can."

Echoes star Colin Ferguson, who wants viewers to understand that there's still plenty of

Eureka

to come.

"We have a great season coming up - 17 episodes left to air. Take a moment, get sad if you want to get sad, but there's some really great work coming. I'm really proud of it. We worked really hard on it. I'd love it if instead of a tone of sadness people could watch it and go out on a tone of joy."

Tags: Eureka