Because I don't have a lot of time, do I appear gruff and taciturn? Probably. After that happens, do I feel badly? One hundred percent of the time.
Ryan Murphy understands his reputation, which was controversial even before the confounding, less-than-ideal way he announced that certain Glee cast members would be graduating after season three.
In a new, revealing interview with Deadline Hollywood, the creator of this Fox hit and the upcoming American Horror Story responds to recent criticism and explains his side of a few stories.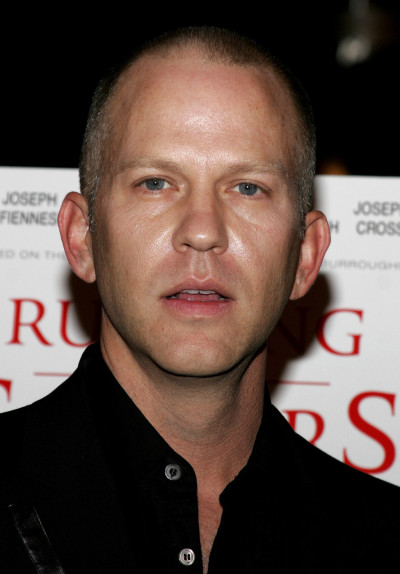 On risky storylines: To me the inspiration and Brad's inspiration and Ian's inspiration was always Election which had a really strong student and teacher story which was a satire about ambition. Our version was a little bit more heartfelt about teachers and the arts. But that's how it started off. We never thought that it would become so popular with younger kids and it wasn't designed for that... And then they moved it to 8 o'clock which was a risk. They said, 'Keep doing the 9 o'clock show and don't change what's working.'

On specific mistakes

: I've screwed up in hindsight. I admit it... I think the condom demonstration was a road to far. I think showing a kid masturbating was a bridge too far.

Is the show too pop music based? The second season was different from the first season in that it was bigger, bolder, more fantasy, more Top 40 hits. You write what you're feeling when you're feeling it and I wanted the show to expand and it did. For all the criticisms, tribute episodes are the most popular episodes.

On reaction to the firing debacle: Twitter was bad. I was for a solid week the Anti-Christ. 'What an asshole. He's a dick. He doesn't take care of his actors. He doesn't respect his actors.' It became a rash of bad publicity that all of us sort of had to endure. The thing that hurt me the most was to open up a website and see a headline that says, 'Lea Michele fired. Chris Colfer fired.' That would never happen. And I felt badly for them and I reached out to them.

For a lot more from Murphy, including insight into Sue's season three storyline, read the complete interview now.



Tags: Glee, Interviews