The Lying Game Review: Bad Boys and Broken Hearts
by Leigh Raines at .
At first, I wondered why this week's episode of The Lying Game earned the title "Bad Boys Break Hearts." After all, it's the ladies on this show who jerk the men around. Then, I discovered the description referred to the Dangerous Dad Duo, Alec and Ted.
Char's mom told Sutton what the viewers have probably already discerned: Ted and Alec broke Annie's heart, hurt her and drove her out of Arizona.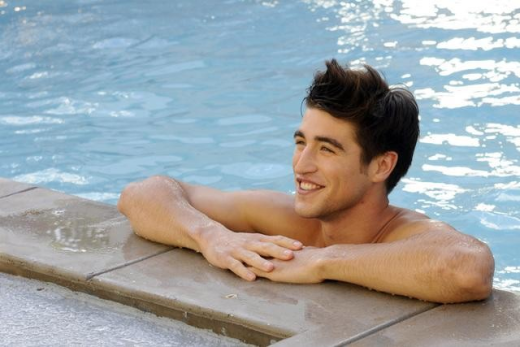 Why did Char's mom get so emotional, though? I can't believe I didn't realize that the Mercers lived in Los Angeles during Ted's residency. Red flag!! Now I'm starting to think that it was both Ted and Alec who had affairs with Annie. Some of our readers think that Ted could be the biological father and I may be on board with this theory.

Alec says something can always be done, but I think he needs to realize that as his kids grow up he's not going to be able to get away with so much shadiness. What's the deal with Eduardo anyway? What did Alec say or do to him? And why does he want that kid to take Char out?

The hour started off slow, but by the end, my head was totally spinning with questions. The fall-out in the Sutton/Thayer/Ethan/Emma love square is a total reflection of how much of an impact the digital world affects this generation. Sutton wouldn't have known about the kiss if she didn't see pictures online and Emma wouldn't have known about Thayer if it weren't for the video chat.

One couple who looks like they'll be able to survive the little blips in life is Laurel and Justin. We all knew Justin was hiding something and when we found out the truth, I felt so terrible for him. I'm glad Laurel was so supportive about everything.

Things are blowing up all over this show and, boy, what an ending. First, all of the worlds colliding at the scene of Eduardo's surgery; then, Sutton doing what Sutton does and sneaking past security to get her very first glimpse of her mother... right before someone grabbed her from behind. Chilling stuff.

Leigh Raines is a TV Fanatic Staff Writer. Follow her on Twitter.

Tags: The Lying Game, Reviews
From Around the Web