Welcome to the 187th Gossip Girl Caption Contest at TV Fanatic, where readers submit their best caption(s) for a photo from the CW drama! Ready to see who came away victorious this time out?
Your Caption Contest winner is purple-passion. Congratulations and nicely played!
The winning entry appears below. Honorable mentions go out to kittiwitti and only_one. Thanks to all for playing as always, and best of luck once again in next week's edition!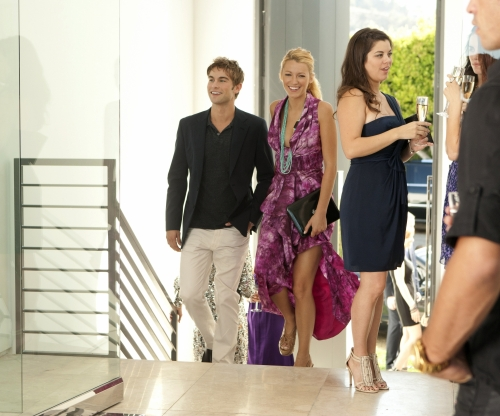 Nate: So whats new with you?
Serena: I just started working with this director who I've never heard of, I'm taking advice from a guy who clearly wants to take me down and surprisingly not in that way, and I'm currently holding a bag full of pot. What's new with you?
Nate: Same old same old; Cougars, pot, people wanting to take my family down, nothing new.
Serena: Winning!

Steve Marsi is the Managing Editor of TV Fanatic. Follow him on Google+ or email him here.

Tags: Gossip Girl, Caption Contests