It's Christmas at NCIS: Los Angeles, but all is not joyous. A Flux Compression Generator has been stolen and the team must hunt it down before it's activated and kills people. That sounds like an exciting and complicated case, right? Well, just a little.
Don't get me wrong; it wasn't a bad episode at all. However, after Sam going undercover in Sudan and Deeks pretending to kill someone to get kicked out of NCIS, "Higher Power" was a ho-hum outing. Not bad, but not the edge-of-your-seat action-packed and emotional brilliance of the two previous episodes.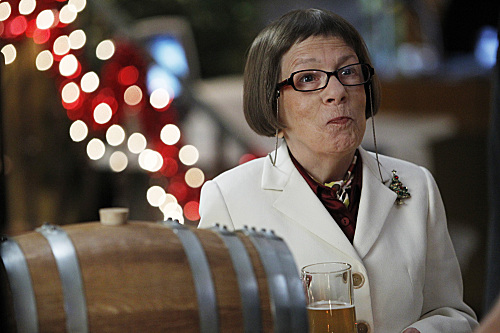 NCIS: Los Angeles is one of the few shows I've watched that has addressed the real threat of an EMP attack. If the power outages from the early snow storm on the East Coast or those in California last month from high winds are any indication, we would be in real trouble if there was a long-term, extensive power outage. It would be even worse if all electronic devices themselves were destroyed. No phone, computer, TV? Disaster!
The professor was right to be upset and angry that no one was taking the threat seriously, but stealing the device was clearly not the best way to go about resolving the issue. Though, why would he think someone with less scruples would steal it from him to cause real damage?
While the threat from an EMP attack is real, so is the desperation of the many unemployed, including college students. This story and the way it played out seemed a little far-fetched, but at the same time it's something I could see happening. Desperate times call for desperate measures, whether you are a college professor that isn't being taken seriously about a real threat or college students with a bleak looking future.
To offset the serious nature of the case, there were some lighter and funny moments. I wonder if in the writers' room they came up with this storyline just so Deeks could make the Back to the Future cracks. They were hilarious. I love the comic relief we get from Deeks.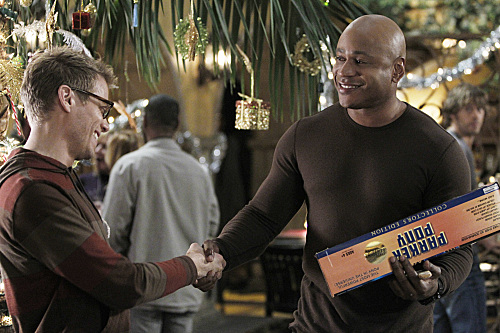 The back-and-forth between Eric and Sam about the Parker Pony was priceless. Is there an impossible-to-get toy this holiday? I'm not aware of one; but the story, however unoriginal, played out well. It was the perfect way to bring Sam's family back into the picture. The Comic-Con comment was a nice callback to the cast members own NCIS: Los Angeles panel in San Diego this summer. There weren't Parker Ponies, but they did give out awesome Hetty t-shirts (I gave mine to my mother, who loves Hetty).

This episode was back to the normal NCIS: Los Angeles after a couple highly emotional situations. That's not a bad thing at all! And, as Hetty said in closing, "God bless us, everyone!"

Carla Day is a staff writer for TV Fanatic. Follow her on Twitter and on Google+.

Tags: NCIS: Los Angeles, Reviews