Allison Janney and Tony Shalhoub Cast on NBC Sitcom Pilot
by TV Fanatic Staff at .
NBC, please save us a seat for Friday Night Dinner.
The network has cast a pair of multiple-time Emmy winners on its upcoming, Greg Daniels-produced sitcom, Friday Night Dinner, as Allison Janney (West Wing) and Tony Shalhoub (Monk) will play the patriarchs of a family that, well, meets for dinner every Friday night.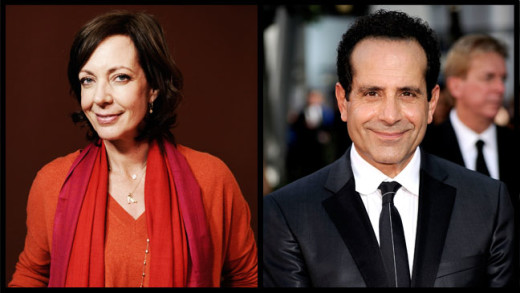 Daniels brought The Office over from Great Britain and is basing Friday Night Dinner on another U.K. hit by the same name.

Tags: Casting News
From Around the Web