Elisabeth Moss and John Slattery Tease Surprises, Shock to Come on Mad Men Season 5
by Lisa Palmer at .
After 17 months off the air, Mad Men finally returns with a two-hour premiere on Sunday night. What can fans expect from season five of this four-time Emmy Award-winning drama?
We caught up with stars Elisabeth Moss and John Slattery at the Television Critics Association Press Tour this winter and pressed them for whatever spoilers/teases they were allowed to deliver without living in fear of Matthew Weiner's wrath...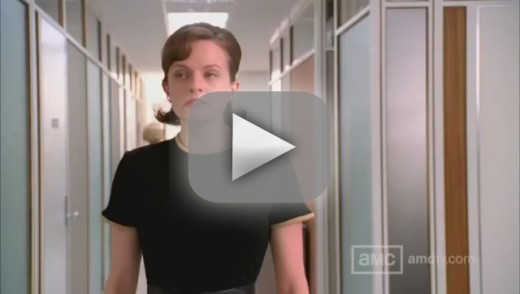 Moss, on Peggy's reaction to Don's engagement in the season four finale engagement: "She says this is bull-hit! You can't just go around doing what you've been doing and then turn around and marry someone. You're not ready and you're not in the position...

"She knows that he has this secret and she knows that he hasn't told Megan yet. And I think that she's worried that he's going to do the same thing all over again that he did with Betty."

Moss, on Peggy's admiration for Don: "I think that she really feels that she wants to be like him, but she also wants him to be a better version of himself. She loves him and when you love somebody, you want them to be the best person they can be. And she sees that, but it's often heartbreaking when he falls."

Slattery, on the past vs. the future: "All these characters haven't forgotten where they've come from. And Matthew Weiner hasn't forgotten where they come from. It's reasonable to assume that whatever they've gone through... no one will forget about where they were. All these characters are informed by what they've done. And the choices that they make. There are quite a few surprises this year. Heavy duty shockers! A couple of them!"

Slattery, on the state of Roger: "He's asking himself what's happening, what am I doing? I mean, the world is changing. This country is changing. There are a lot of events that raised topics of discussion and made you turn inward and think how does that affect me and I think all of these characters do that."

Tags: Mad Men, Exclusives, Elisabeth Moss, John Slattery, Interviews
From Around the Web