Six years after the first Gossip Girl blast rocked the Upper East Side, Gossip Girl returns for its swan song next fall. The Gossip Girl Season 6 spoilers we posted last week offered some hints at what we can look forward to in the final chapter. Now the CW has issued an official press release as well.
Here's the network's official, very early synopsis for the final season:
"Gossip Girl Season Six opens with the Upper East Siders working together to find one of their own. Serena has gone off the grid, beyond even the reach of Gossip Girl."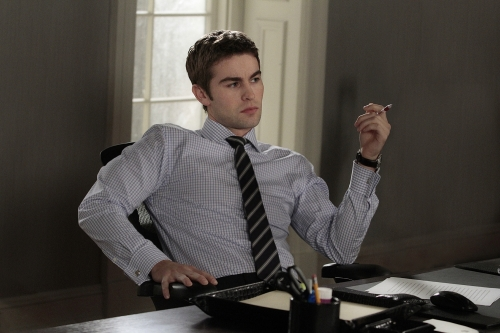 "Her friends fear for the worst and hope for the best, but even they can't imagine where they will ultimately find her. Meanwhile, Blair has offered Chuck her heart, but is her love enough to help him win back his empire?"

"Lonely Boy Dan has written a new book that promises to make even more trouble than the first, and this time he has no desire to remain anonymous. Nate is determined to finally reveal the true identity of Gossip Girl, thereby making a name for The Spectator, and himself."

"Lily and Rufus turn on one another when Rufus makes a surprising new ally who threatens Lily and her family. Anywhere else it would be too much drama to handle, but this is the Upper East Side."

"And when Bart Bass, Jack Bass and Georgina Sparks show up to raise hell, it's a fight to the spectacular series finale. Who comes out on top? That's one secret I'll never tell... xoxo, Gossip Girl."

What do you think? Are Chuck and Blair endgame? Will he and Jack dethrone Bart? Can Ivy take down Lily? How low will S go? Has Dan lost his mind? Can Nate succeed with his ambitious goal?


Share your comments on this week's Season 5 finale, what you're most looking forward to seeing in the fall, and how you see all these storylines playing out in the final season, with us below:


Steve Marsi is the Managing Editor of TV Fanatic. Follow him on Google+ or email him here.

Tags: Gossip Girl, Spoilers