Will they or won't they?
The question of whether Chuck and Blair are "endgame" is likely to persist in the lead-up to, and throughout, Gossip Girl Season 6. Will legions of Chair fans receive the payoff they've waited years for?
We'll have to wait and see, obviously, but how would the actors themselves like to see the series conclude? In a new interview with the Grungy Gentleman, Ed Westwick was asked that very question.
Here's his response: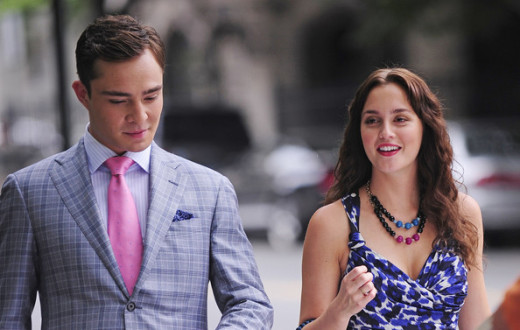 "Ah man that's the billion dollar question, isn't it? We have had so many cliffhangers at the end of seasons with like, 'Will Chuck and Blair get together, won't they?' and obviously they haven't."

"I mean I'm sure they're going to give it the fairy tale ending the series deserves. Hopefully, Blair and Chuck will end up together. I would like it to end that way. But as to how, I am not sure how I want to see it happen."

How do you want Gossip Girl to conclude later this year? Share your thoughts in the comments below, and follow the link above for a full interview with Ed in which he discusses all faces of his life.

Steve Marsi is the Managing Editor of TV Fanatic. Follow him on Google+ or email him here.

Tags: Gossip Girl, Ed Westwick