Note to Grey's Anatomy viewers who are upset over the impending departure of Eric Dane:
Shonda Rhimes has some good news, and it has to do with a couple of major piece of male eye candy.
"The loss of 'McSteamy' is going to leave a giant hole in our world in terms of - for lack of a better phrase - man whore-ness," the creator tells EW in a new interview, explaining her solution:
"I've told the actors who play Alex and Jackson [Chambers and Williams] that we need some leading men here. We need to add to that pool, and they're going to step up."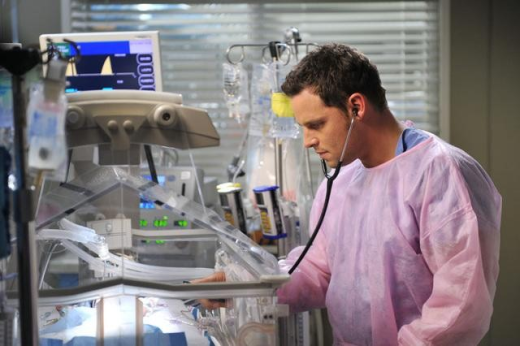 In what regard?

Look for a new love interest to be cast for Alex and for the series to really explore the "funny and sexy" dynamics of Jackson and April, Rhimes said.

She also previewed the unusual structure of the first couple Season 9 episodes, saying she wanted to tackle this tragedy in a different way than the hospital shooting from a few seasons ago.

"When we start the season, we are ahead enough in time where we see the outcome of lots of things. And in the second episode of the season, there's rewind - we go backwards - to where they're still in the forest. So you see what happened and in the next episode, you see how we get there. That was a really great experiment for us, and we think it turned out really really well."

Grey's Anatomy Season 9 premieres on September 27.

Matt Richenthal is the Editor in Chief of TV Fanatic. Follow him on Twitter and on Google+.

Tags: Grey's Anatomy, Spoilers