With new shows now premiering across your television dial next month - yes, next month! - it's time for TV Fanatic to kick off our preview of upcoming pilots.
Which are worth your time? Which should never have been made in the first place? Let our staff and its early access to various opening episodes be your guide. First up: Last Resort.
-------------------------------------------
When It Airs: Thursday nights at 8 on ABC.

Who It Stars: Andre Braugher, Scott Speedman, Daisy Betts, Dichen Lachman, Daniel Lissing, Sahr Ngaujah, Camille de Pazzis, Autumn Reeser, Jessy Schram, Robert Patrick.
What It's About: The crew of a U.S. submarine is fired upon - seemingly by its own government - and responds by establishing refuge on an exotic island.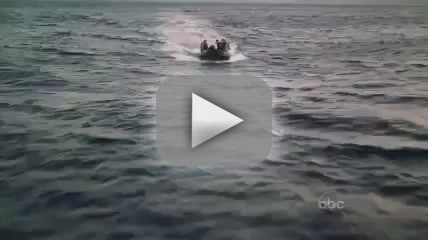 Why You Should Watch: Series creator Shawn Ryan (The Shield) is enough reason for me. But in case his resume is not impressive enough, there's the impressive cast, led by the always-intense, never-boring Braugher. The premiere paints a large scale picture, taking viewers from life on the submarine... to life in our nation's capital... to life on what becomes the crew's, well, last resort for safety. The ambition and scope are awfully impressive.

The premiere is well-paced. There's rarely a dull moment, as Ryan efficiently navigates from quiet character-revealing moments to scenes packed full of action and suspense.

Also: Autumn Reeser. Come on, OC fans. Taylor Townsend! In lingerie!

Why It Might Sink: The competition, for starters. Last Resort will go up against The X Factor on Fox and The Big Bang Theory and Two and a Half Men on CBS. Ryan has also described the series as having a "monstrous scope," which is easy to imagine based on all the characters and locales it will be juggling. This may, unfortunately, be a turn-off to many viewers.

Recommendation: WATCH. Probably my favorite new show of the fall.

Matt Richenthal is the Editor in Chief of TV Fanatic. Follow him on Twitter and on Google+.

Tags: Last Resort, New Show Previews
Want more Last Resort?
Sign up for our daily newsletter and receive the latest tv news delivered to your inbox for free!
More From TV Fanatic

On the final episode of Last Resort, can Marcus and Sam keep the USS Colorado from being captured by a third party while holding off a mutiny?

On the penultimate episode of Last Resort, Kylie and the Admiral try to target the President, while Marcus considers surrendering the Colorado while holding off a mutiny.

On Last Resort, Marcus and the crew form surprising alliances when faced with a typhoon, a mutiny, and a coup d'etat in Washington D.C.

On Last Resort, the Chinese offer Chaplin a deal while Kendal and King embark on a rescue mission that takes them off the island to try and save Christine.
---