New Girl Season 2 doesn't just premiere on Fox tonight.
It kicks off with a pair of episodes, the first airing at 8 p.m. and the second in the sitcom's regular time slot of 9 p.m.
What can fans of this Zooey Deschanel-anchored sitcom expect from the episodes ahead? The loss of a job, the introduction of Jess' parents and no roommate hanky panky in the foreseeable future, for starters.
Deschanel dished on these topics and more in a conference call with reporters last week...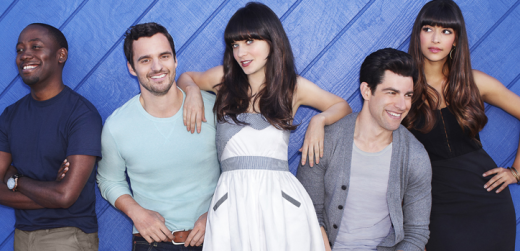 On the evolution of Jess: You see somebody in a lot of different situations and she gets more confident and changes and she bawls and grows up and a lot of things over the season… I always thought of the show as we were aiming for reality. Now, we have silly situations that sometimes throw our life into some broader stuff. But, ultimately, I'm always grounding in reality.

On Jess losing her job on Season 2: It definitely affects her life pretty deeply because this is something she's wanted to do her entire life and considered teaching to be her calling. So, it definitely is a blow to her. But I like how Jess is sort of open to new things and although she's upset about it, she throws herself into to trying to find a new job and is pretty positive about things, which is a quality I like in the character.

On Rob Reiner and Jamie Lee Curtis as her character's parents: We talked about a bunch of people and these were just beyond my wildest dreams. They're people that I think would be just so perfect. I can't wait to start shooting with them.

On romance between Nick and Jess: There's no danger of that happening. They're not getting together any time soon. I think that they're not ready for each other and nobody is going to push them together.

Return to TV Fanatic for reviews of both new episodes tonight and bookmark our New Girl quotes section for constant updates!

Matt Richenthal is the Editor in Chief of TV Fanatic. Follow him on Twitter and on Google+.

Tags: Interviews, New Girl, Zooey Deschanel