Paul Lee couldn't hide it at the Television Critics Association winter press your today: it's been a rough TV season so far for ABC.
"We have a lot to shout about," said the network's entertainment president said, before adding: "And we also have a lot to do."
Looking ahead to the series that could really help ABC get back on track, Lee said the script for Joss Whedon's S.H.I.E.L.D. is "great" and will likely be fast-tracked to series.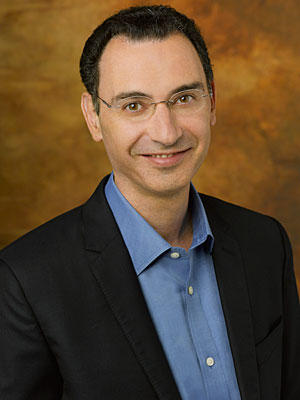 "You know how Joss is so high/low?" Lee asked. "How he's able to be intense and epic and suddenly funny/silly? He's got that ability to be super-entertaining."
Lee went on to compare the series to Once Upon a Time in terms of its " ability to bring the whole family" into the living room. It's hard to imagine this isn't on ABC's fall schedule.
Among other quotes and highlights:
Revenge Season 2 has grown too "big," but: "I know [series creator] Mike Kelley is excited about focusing on our lead characters and their emotional journey."
Why did Dancing with the Stars All-Stars fare so poorly? "Turns out people want to see bad dancing as much as they want to see good dancing,
Lee adores Happy Endings and Don't Trust the B in Apartment 23, referring to them as "water cooler shows." Can he commit to their renewals? Not quite, but: "I can tell you these are shows that we love."
He blamed the cancellation of Last Resort on its failure to connect with women and was surprised by the demise of 666 Park Avenue because it tested well.
Scandal, however? It's "just rocking and rolling," Lee said. "Shonda is passionate about this show. It's a huge credit to her that it's so different from Grey's."