Attention, TV Fanatics: Stop whatever you are doing. Now. RIGHT NOW.
Kristen Bell and Rob Thomas need your help.
The star and creator of Veronica Mars have launched a Kickstarter campaign to finance the movie about which fans of the former UPN series have been dreaming since its cancelation in 2007.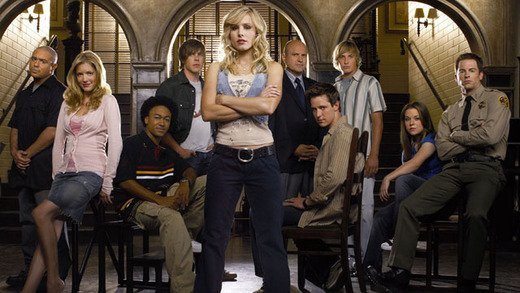 "Dearest mashmallows," Bell writes on the Kickstarter page. "I am currently the happiest blonde in a hamster ball the world has ever seen. We have been waiting so long to make this movie dream a movie reality, and it's because of YOUR commitment, YOUR persistence, that we finally have a chance. We just have one more step to go."

And this isn't some far-reaching idea, either: Warner Bros. Digital Distribution has committed to backing the movie and picking up the marketing, promoting and distribution costs... as long as the initial funds are raised.

So that's your cue, Logan lovers. Donate to the Kickstarter campaign now!

UPDATE: The movie is a go!

Warner Bros. Digital Distribution has agreed to back the film and pick up the marketing, promoting and distribution costs if the initial funds are raised.

So get moving, Mars fans. Donate to the Kickstarter campaign now!

- See more at: http://www.thehollywoodgossip.com/2013/03/veronica-mars-movie-kickstarter-campaign-open-for-business/#sthash.z2EniDPI.dpuf

Dearest mashmallows," Bell writes on the offical Kickstarter page, "I am currently the happiest blonde in a hamster ball the world has ever seen. We have been waiting so long to make this movie dream a movie reality, and it's because of YOUR commitment, YOUR persistence, that we finally have a chance. We just have one more step to go." - See more at: http://www.thehollywoodgossip.com/2013/03/veronica-mars-movie-kickstarter-campaign-open-for-business/#sthash.z2EniDPI.dpuf

Matt Richenthal is the Editor in Chief of TV Fanatic. Follow him on Twitter and on Google+.

Tags: TV News, Veronica Mars