Sean Patrick Flanery Previews Dexter Season 8, Character Secrets and Relationships
by Jim Halterman at . Comments
With a show such as Dexter - which has enjoyed a long life due to its ability to shock its loyal and faithful audience - part of the fun of conducting interviews with the cast is that actors usually can't say too much about what's to come... but that doesn't mean I don't try!
Case in point: my chat last week with Sean Patrick Flanery, who will be a part of the drama and suspense on Dexter Season 8.
While Flanery was well behaved and couldn't give too many specifics about his character, he did muster a few hints as to what we'll see when we meet private investigator Jacob Elroy...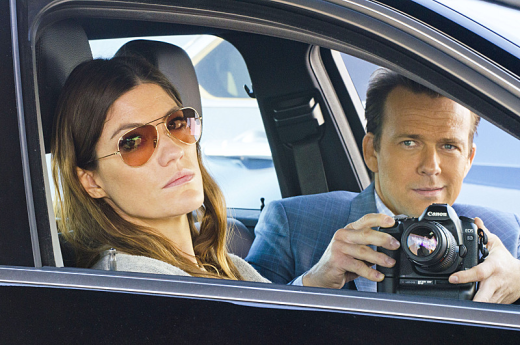 TV Fanatic: First of all, just coming into this show during its last season, how has it been for you overall?
Sean Patrick Flanery: Sme people would say it's difficult to show up to an existing family after that many years, but everybody's been really nice, hospitable. It's been a really, really pleasant experience. I've really had a good time.
TVF: Okay. The show definitely tends to go toward the dark side at times, which I'm sure you're aware of, but where does your character fall in that?
SPF: He's sort of in between, he goes back and forth. There's not a lot I can tell you but also there's not a lot I know. I mean, I read the scripts as they come out. They tell me the direction they're intended to have but I really find out right before we shoot it.
TVF: Would you say the role of Jacob has been more physically or emotionally taxing? Which would you say has been a little more so?
SPF: Neither really. It hasn't really taxed me too much. I mean it's definitely not physically taxing yet. He works a lot with Debra Morgan so I stay on the side of emotional.
TVF: From what I've seen with the trailers that they've put out so far, I haven't seen a lot of you but they show a lot of Deb kind of spiraling after what happened last season. Can you tell me, are you a part of that spiral or is there another capacity you come in with?
SPF: I can't really tell you that, unfortunately. She and I have a relationship that's sometimes good, sometimes bad. I mean that's somebody's individual perception if I'm the catalyst to that downward spiral or not. For me, at least my character, I wouldn't think so but you never know what she's thinking.
TVF: A lot of the characters on the show just traditionally have a lot of secrets. Can we expect that a little bit with Jacob Elroy?
SPF: Yeah. Yeah. I mean there's not a lot I can tell you specifically but yeah…
TVF: How is it being on the inside of this show that, of course, people like me are going to be coming at you to try and get information? Are you good at holding secrets? You seem like you are!
SPF: Yeah, I am. But to be perfectly honest, there's not a lot of stuff that I know. When I say that, I know everything we shot so far and we're on episode nine. But as far as advanced notice, I really find out when I read the script. I wouldn't want to spoil anything for anybody. It's a great show and I'm honored to be a part of it, so I don't want to spoil it for anybody.
TVF: Agreed. Are you a fan of shows like this that surprise you? There's a lot of them out there like this one, The Following is another, that just kind of jolt you as a viewer.
SPF: I love that. Now is prime time for amazing TV. It seems like if you were to grab 10 films that go to the theaters and grab 10 TV shows you'd probably have a higher probability of good stuff if you just randomly grab 10 TV shows. It's pretty fertile ground out there in the television arena and there's a lot of really good quality TV going on.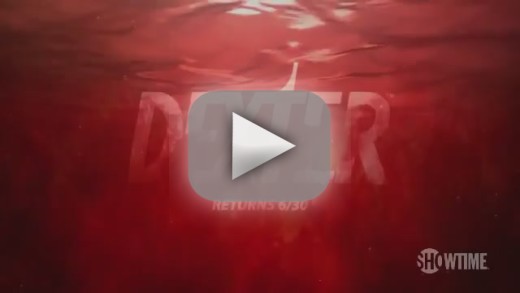 TVF: What has been the biggest challenge in playing the character of Jacob?
SPF: Probably not knowing. That's absolutely the biggest challenge is not knowing. If I knew what I was going to do in the future it's easy to represent that person correctly today. But if you don't know then you're really guessing.

TVF: I know you interact a lot with Deb and I'm guessing you'll probably cross paths with Dexter but who in the cast would you like to have scenes with that maybe you haven't yet?
SPF: I mean, obviously the big storylines and characters are Deb and Dexter. I think everybody really wants to do stuff with them because it directly affects the direction of the show. It's not a B storyline or a C storyline. It's what the show is about.

TVF: Have you filmed anything yet that's turned your stomach a little bit?
SPF: Well, I have a history of some blood and guts of my own. Nothing has turned my stomach yet. Who knows what the future will hold.

TVF: Are you in the season premiere?
SPF: Yeah. I'm in from the first episode.

TVF: I know you're still filming so that's a good sign that hopefully your character is around for a while, at least through the season.
SPF: Yeah. I think we shoot the last episode the end of July I believe.

TVF: Very cool. What else do you have going on outside the show?I know you're busy right now but do you have any films or anything coming out? I know you're always busy.
SPF: I've got a film called Broken Horses coming out towards the end of the year. That's a wonderful director, an Indian director Vidhu Vinod Chopra. It's a great little art house film that I'm pretty proud of. That's coming out toward the end of the year and then Dexter. Between that I've got a small business in LA I run. I have a couple of martial arts academies in LA. Between acting and the martial arts world it keeps me pretty, pretty busy.

TVF: Anything else you want to talk about in terms of Dexter?
SPF: I'm flattered to be a part of a show like that. I think it's every actor's dream to be a part of a successful show. Oddly enough, I've made a career out of shows that never come out. So, it's kind of nice to be a part of a hit show. It's just kind of really neat knowing that the work you do is going to come out. It's actually going to come out on American television sets. It's nice, it's flattering, it makes you feel good.

Jim Halterman is the West Coast Editor of TV Fanatic and the owner of JimHalterman.com. Follow him on Twitter.

Tags: Dexter, Exclusives, Interviews