Okay, Oncers. The good news is that we've made it through over two months without a new episode of Once Upon a Time. The bad news? We're only half way through the show's hiatus.
In an effort to help us all survive the wait until the new season begins, we;ve compiled a list of things we hope to see in Once Upon a Time season 3.
And if you've missed it, we also have a Castle Wish List, Revenge Wish List, and The Mentalist Wish List to help get you through until their September season premieres.
Now it's your turn to cast a vote for your Once Upon a Time wish...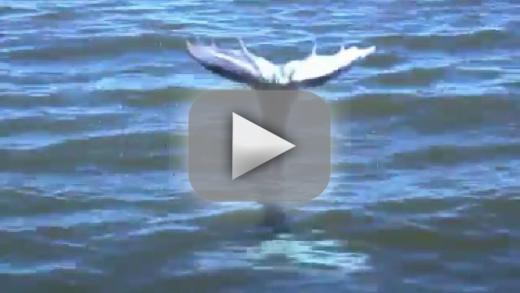 RumBelle - We know they're going to start off in separate worlds, literally. But Rumpelstiltskin and Belle need to find one another again, no matter what land they end up in.

Emma needs a love life - We know her focus will be on getting Henry back but the girl's had no love life over the last two seasons. Can she find some romance this year and not have them fall through a portal, turned into a child, or have their heart crushed to dust?

Adopting Henry - We know Regina adopted Henry as a baby but how and why? That's a huge back story that deserves to be explored.

Emma/Regina/Henry - This is a tough one because we love it when the Evil Queen is, well…evil. But it would be wonderful to see Emma and Regina come to some sort of co-parenting agreement with Henry because in his heart, Henry really does have two mommies.

Captain Hook - Hook has his faults but he's been used, abused, and lied to by Emma, Cora, and Regina. Can the guy find a little bit of love this season?

Too Many Worlds - A third of the cast is off to Neverland, many characters are back in Storybrooke and we're guessing Neal will end up back in the Enchanted Forest (if he's still alive) with Mulan, Ariel, and Prince Philip. Add in the past and present story lines and that's a lot of ground to cover. We hope our favorite characters don't spend too much time in different worlds.

Ready, TV Fanatics? Now it's your turn. Choose which of the above you'd like to see the most in Once Upon a Time season 3 and let us know what we've missed in the comments below.

C. Orlando is a TV Fanatic Staff Writer. Follow her on Twitter.

Tags: Commentary, Once Upon a Time