Miles Scott was diagnosed with Leukemia when he was just 18 months old.
He wrapped up his treatment in June and is in remission. Nobody knows if Mile's cancer will return, so Make-A-Wish Foundation decided to make his dreams come true on Friday.
Thanks to that organization, the city of San Francisco and hundreds of volunteers, this Bay Area was transformed into Gotham City for the day, as everyone's favorite Batkid traveled around in a special Batmobile.
Batkid's crime fighting abilities knew no bounds, as he successfully saved a damsel in distress, stopped The Riddler from robbing a bank and rescued the San Francisco Giant's mascot from that slime ball, the Penguin.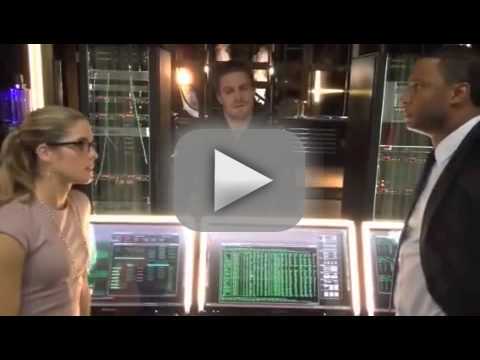 But what did it mean for the other superheroes now that this lean, mean crime-fighting machine was on the case? With Batkid taking out all the bad guys, what work was left for, say, The Arrow?

Stephen Amell, Emily Bett-Rickards and David Ramsey took time out of their shooting schedule during the day to put together the above video to let fans know what happens when a new superhero comes to town.

That's right. With no criminals to wrangle, it was time for Oliver, Felicity and Diggle to take a break. Like Felicity said, since The Arrow didn't need to fight crime any more, he could even head out for a meal in his leather suit.

As if we needed more reasons to love the cast of Arrow. Watch now.

Carissa Pavlica is the managing editor and staff writer for TV Fanatic. Follow her on Twitter and on Google+.

Tags: Arrow