It was a strong night for Miranda Lambert, Taylor Swift and company on Wednesday, as the 2013 Country Music Awards were up 24 percent from a year ago.
It was the ceremony's most-watched broadcast in four years.
Elsewhere: Arrow ticked up among 18-49-year olds, while The X Factor and The Tomorrow People both remained even...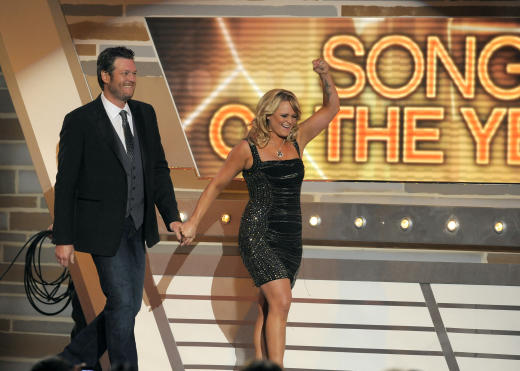 8 p.m.
The 2013 CMA Awards: 16.6 million viewers
Survivor: 9.2 million
The X Factor: 4.5 million
Revolution: 5.2 million
Arrow: 2.7 million
9 p.m.
Criminal Minds: 9.6 million
Law & Order SVU: 5.6 million
The Tomorrow People: 1.6 million
10 p.m.
CSI: 8.9 million
Dateline: 4.4 million