The Tomorrow People Scoop: Mark Pellegrino on Jedekiah's Love for John, Trusting Steven & More!
by Laura Prudom at . Updated at . Comments
"Where are we going, Morgan?" Mark Pellegrino said while rubbing the sides of his head in frustration.
No, this isn't a scene from the hit CW series, The Tomorrow People, but a moment from our recent chat with the actor at the Creation Entertainment Supernatural convention in Burbank. 
The charismatic Pellegrino, who plays Jedikiah, the mysterious and powerful honcho of Ultra on the freshman CW series, is front and center in The Tomorrow People Season 1 Episode 8 as we delve deeper into the past of John (Luke MItchell) and, of course, the present day with Stephen (Robbie Amell). And what about the fact that he's bedding one of the Tomorrow People, Morgan (Carly Pope)?
Check out Pelligrino's take on what's going down as well as hinting at when we may see more of Jedikiah's past with Jack Jameson (aka Roger Price and the father of Stephen). [Note: tonight's episode is also the first episode featuring Nicholas Young, who starred as John in the original series]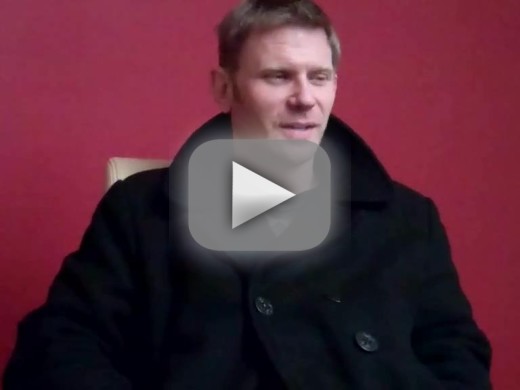 The Tomorrow People airs Wednesdays at 9pm on the CW. 

Tags: The Tomorrow People, Mark Pellegrino, Spoilers, Interviews