12 Twisted Television Love Triangles: Who Will Get Untangled?
by Matt Richenthal at . Updated at .
It's Valentine's Day. It's the perfect time to sit back with a bottle of champagne, a box of chocolates and a romantic comedy with the person you love.
But many characters across our television dial have a slight problem:
They aren't sure with whom they want to cuddle!
Indeed, not much drives a series - be it a comedy or a drama - more than a solid love triangle.
From a lawyer who doesn't know whether to follow her head or her heart... to a vampire stuck between two brothers... to a serious scandal in the White House... here are 12 twisted TV love triangles that aren't likely to get untangled any time soon: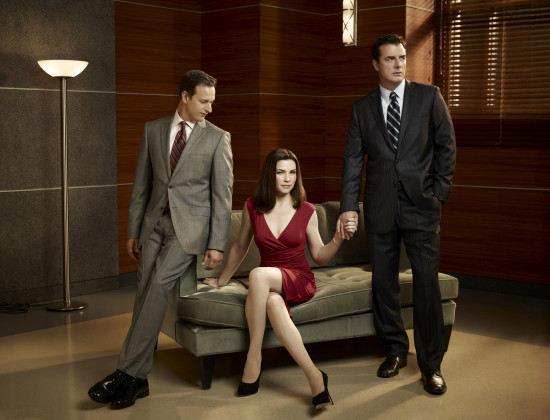 Alicia has a difficult decision to make in her personal life: Peter or Will? Will or Peter? Who will it be?!?
View As List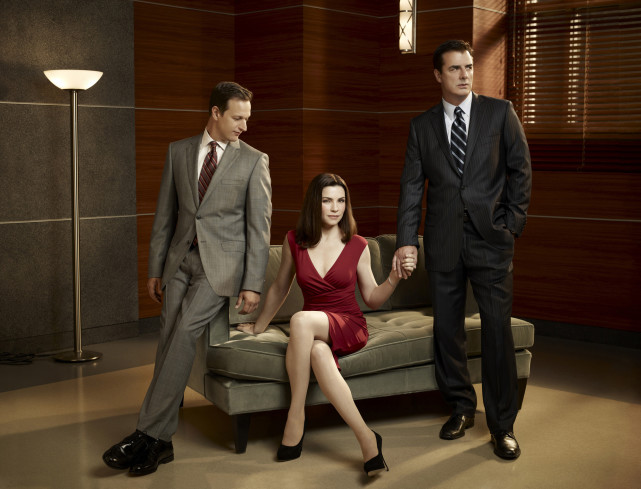 1.
Alicia, Will and Peter (The Good Wife)
Alicia has a difficult decision to make in her personal life: Peter or Will? Will or Peter? Who will it be?!?
---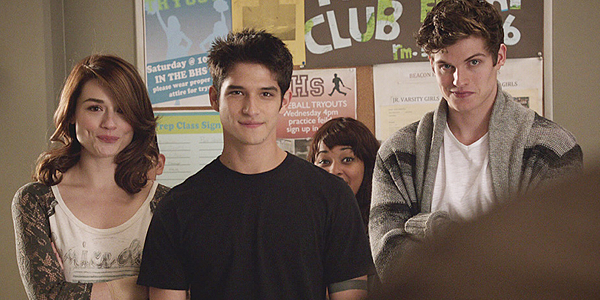 2.
Allison, Scott and Isaac (Teen Wolf)
Allison, Scott and Isaac make for one scary love triangle on Teen Wolf. And a very good looking one, as well.
---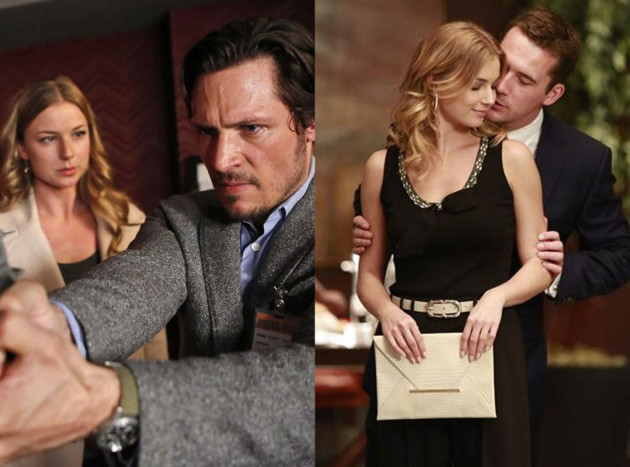 3.
Emily, Jack and Aiden (Revenge)
Revenge has quite the love triangle going for it. Are you on Team Jack or Team Aiden for Emily?
---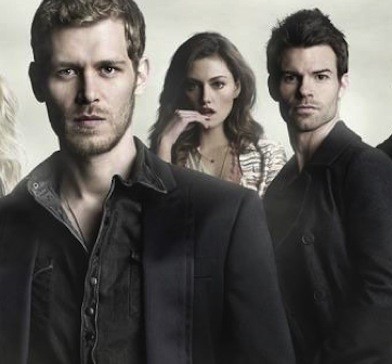 4.
Hayley, Klaus and Elijah (The Originals)
Hayley is pregnant with Klaus' baby. But she seems to crush on Elijah. It's complicated.
---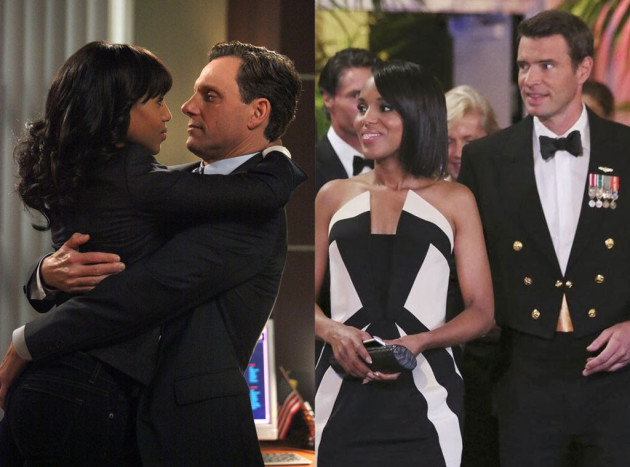 5.
Olivia, Fitz and and Jake (Scandal)
Olivia has some choices to make on Scandal: Jake or Fitz? Fitz or Jake? It's hard to go wrong, huh?
---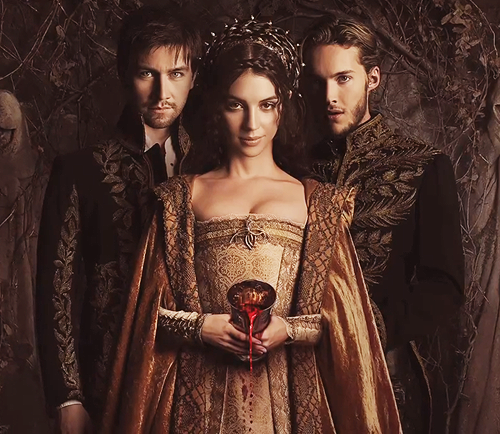 6.
Mary, Bash and and Francis (Reign)
We're adoring Reign on The CW. This is a Season 1 promotional photo.
---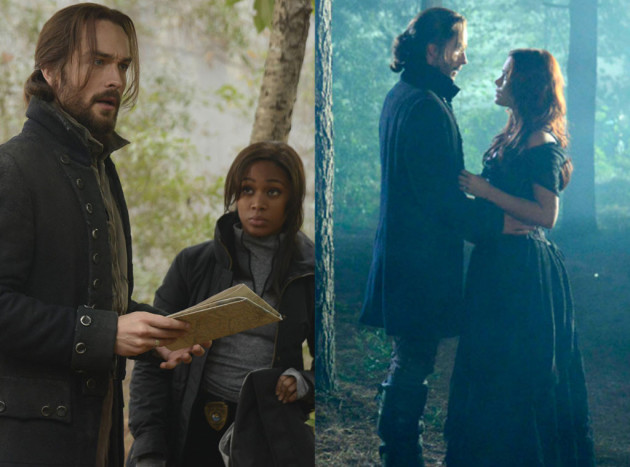 7.
Ichabod, Abbie and Katrina (Sleepy Hollow)
Ichabod is married to Katrina. But Sleepy Hollow fans can't deny his chemistry with Abbie.
---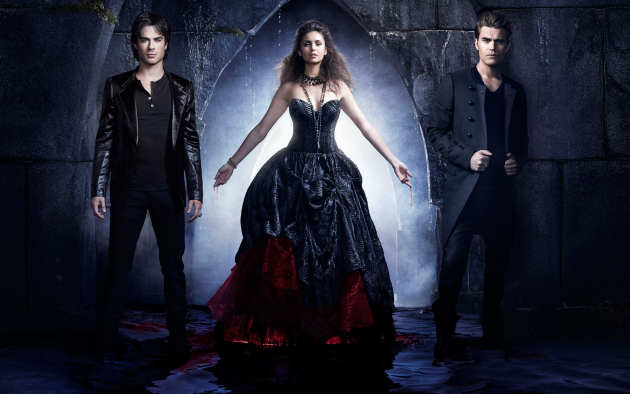 8.
Elena, Damon and Stefan (The Vampire Diaries)
One doppleganger. Two brothers. A never-ending back and forth between fans over who should be with whom.
---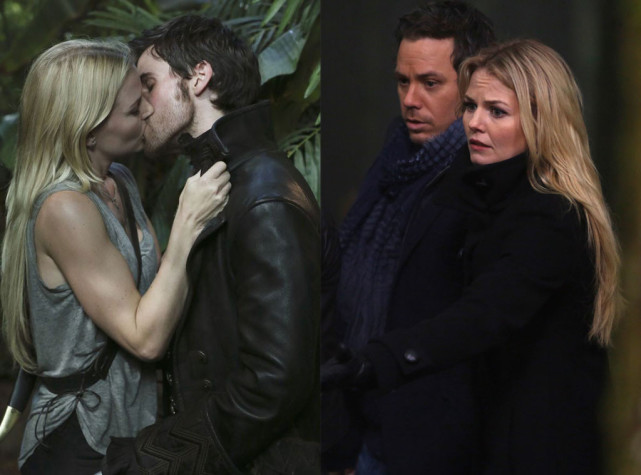 9.
Emma, Captain Hook and Neal (Once Upon a Time)
Emma has A LOT to deal with on Once Upon a Time. Among her concerns: with which hunk will she end up with?
---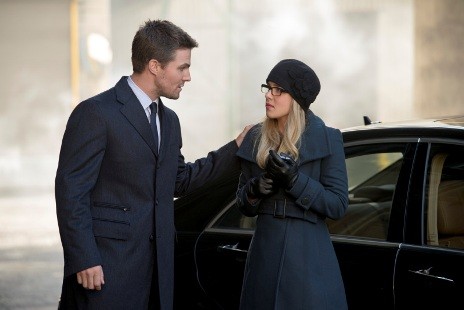 10.
Oliver, Felicity and Laurel (Arrow)
Don't get too comfy with Oliver here, Felicity. Some Arrow fans out there are on Team Laurel.
---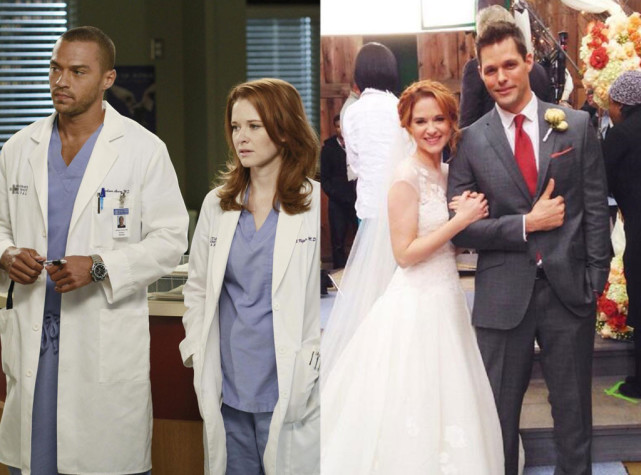 11.
April, Jackson and Matthew (Grey's Anatomy)
Poor April. She must choose between a pair of hunks on Grey's Anatomy.
---
Matt Richenthal is the Editor in Chief of TV Fanatic. Follow him on Twitter and on Google+.

Tags: Photo Galleries, Teen Wolf, Grey's Anatomy, Scandal, The Vampire Diaries, The Good Wife, Revenge, The Originals, Reign, Sleepy Hollow, Once Upon a Time, Arrow, Hart of Dixie
From Around the Web