King Ecbert proves himself to be a serious threat to Ragnar and his men. The King not only engages the enemy, but also sends an envoy to negotiate with them. Ragnar prefers land over treasure, and makes this clear to the King's emissary.

Athelstan fights bravely and his encounter with a young monk will haunt him moving forward.

Lagertha is in an abusive relationship with Earl Sigvard of Scandinavia, who mocks and resents her son Bjorn.

Jarl Borg seeks vengeance against Ragnar for going back on his word and invades Kattegat.

Watch Vikings online for a lot more: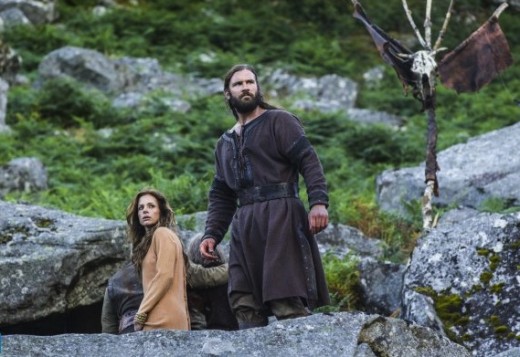 Tags: Vikings
Want more Vikings?
Sign up for our daily newsletter and receive the latest tv news delivered to your inbox for free!
More From TV Fanatic
Looking to watch Vikings Season 2 Episode 10 online? You can do so here.
On the season finale of Vikings, Ragnar and King Horik face off - but only one can wear the crown. Floki and Siggy come through for the Lothbrok's, while Porunn gives Bjorn a hard time.

On Vikings, the English Kings finally gain the upper hand against the Northmen. Watch Season 2 Episode 9 online now.
This week on Vikings, the English Kings win their first victory against the Northmen. In the aftermath, a peace treaty is struck and Ragnar finally gets some land to farm.
---