Does anyone have some water?!
Damn! The temperature rises every time Sharon and Nick are on The Young and the Restless. Just when I was ready to give the on show up out of boredom, Sharon had ECT treatments and the reset button was hit on her relationship with Nick.
Without the baggage of her big secret, Sharon has been willing to let lose with her handsome ex-husband and the two couldn't be hotter! First, there was that tease of a scene in the bathtub when Nick was washing Sharon's hair and his hand strayed below the bubbles... Was I alone in catching my breath and grabbing the fan. Oh my!
On Thursday, the duo took it to the bedroom and proved that if anything has changed in the 20 years they've been on the show, they've only become more comfortable together and are even more sensual because of it. Have they even aged?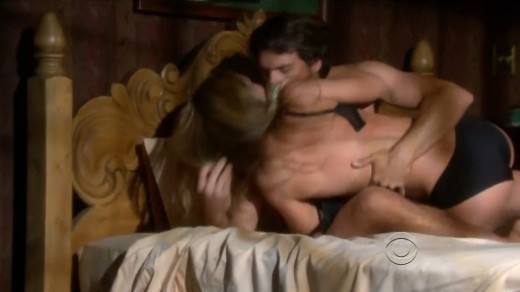 It's obvious Sharon Case and Joshua Morrow love working together and feel their fans deserve everything they have to offer. It seems like they've been waiting years to deliver because they're simply smoldering. Nick giving Sharon a light slap on the behind before kissing her inner thigh, Sharon sauntering over to him and lightly pushing at his chest... WOWZA! 

To top it off, the perfect selection of rock music was chosen to set off their provocative and deliberate lovemaking. If this is the year of Shick and we get to have scenes like this every week, who's turning the channel? Not me!

We caught some of the action for you to scroll through. Oh yeah! You're welcome. 

Nick and Sharon turned up the heat on The Young and the Restless Thursday, April 17, 2014.

Carissa Pavlica is the managing editor and staff writer for TV Fanatic. Follow her on Twitter and on Google+.

Tags: The Young and the Restless, Soap Operas, Reality TV