On Vikings this week, Ragnar and King Horik don't exactly see eye to eye and Jarl Borg will pay the price for it. Did he really think Ragnar would forgive and forget so easily?
Meanwhile, Athelstan and King Ecbert bond over Roman art. Athelstan will preserve Ecbert's Roman parchments or suffer crucifixion again.
Lagertha settles an old score with husband number two, Earl Sigvard, and young Bjorn falls for a slave girl.
Watch Vikings online to check all this out and more: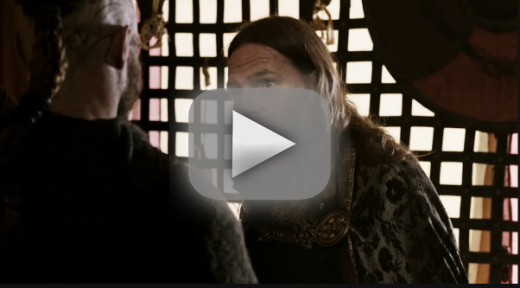 Tags: Vikings
Want more Vikings?
Sign up for our daily newsletter and receive the latest tv news delivered to your inbox for free!
More From TV Fanatic

Looking to watch Vikings Season 2 Episode 10 online? You can do so here.

On the season finale of Vikings, Ragnar and King Horik face off - but only one can wear the crown. Floki and Siggy come through for the Lothbrok's, while Porunn gives Bjorn a hard time.

On Vikings, the English Kings finally gain the upper hand against the Northmen. Watch Season 2 Episode 9 online now.

This week on Vikings, the English Kings win their first victory against the Northmen. In the aftermath, a peace treaty is struck and Ragnar finally gets some land to farm.
---