Everyone had important choices to make this week on Vikings.
King Ecbert won a small victory in battle against the Northmen but opted for peace. Ragnar and Lagertha accepted his treaty and were rewarded with not only treasures but land to farm as well. Horik continued to make bad choices, and his poor decision lead to the loss of many lives.
Athelstan finally made the choice to head back home to Kattegat. He's still at odds with his faith, but he knows exactly where his family is.
Princess Aslaug made the choice to free her slave girl Porunn, earning a genuine smile from young Bjorn.
Of course, this only scratches the surface of one of the strongest installments of season two.
Watch Vikings online to check all this out and more: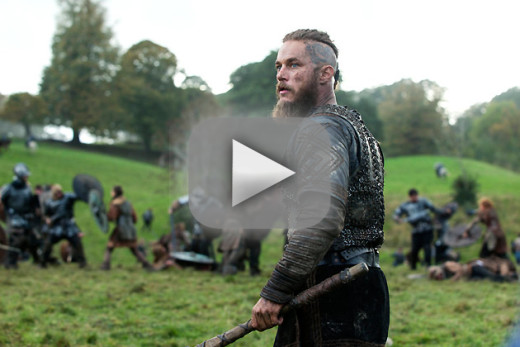 Tags: Vikings
Want more Vikings?
Sign up for our daily newsletter and receive the latest tv news delivered to your inbox for free!
More From TV Fanatic
The first Vikings Season 3 trailer is here. Get a look at fresh footage to come now.
Looking to watch Vikings Season 2 Episode 10 online? You can do so here.
On the season finale of Vikings, Ragnar and King Horik face off - but only one can wear the crown. Floki and Siggy come through for the Lothbrok's, while Porunn gives Bjorn a hard time.
This week on Vikings, the English Kings win their first victory against the Northmen. In the aftermath, a peace treaty is struck and Ragnar finally gets some land to farm.
---