Move over, Tatiana Maslany.
And make room for Ari Millen.
The Orphan Black Season 2 finale was filled with a number of surprises (Marian is on Team Clone?!? There's a young clone? All four clones somehow danced at once on screen?!?), but the most shocking of all involved Project Castor.
It's led by the military, it centers around male clones and we were unknowingly been introduced to one of them weeks ago: Millen's Mark the Prolethean?
For how long as this plan been in the works? What can creators John Fawcett and Graeme Manson tell us about Season 3? 
Visit EW for a full interview with the showrunners and scroll down for revealing excerpts...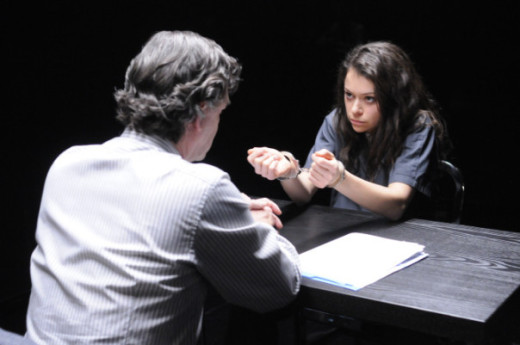 When did the duo decide on featuring male clones? Fawcett says "the genesis for that was between season 1 and 2" and explained how plans changed:

"Millen is a really talented guy and he's someone that we had brought in as this new Prolethean character, and we had planned to kill him in episode 6. And after he did some significantly great work for us in the early get-going of the season, we started to focus our eyes on him as very strong potential for our male clone."

Is there hope for Cosima? Yes, Fawcett teases: "With Duncan's special book in her hand, it's kind of like this ray of light at the end of season 2."

Will Rachel return? "That pencil went pretty deep so Rachel's future is questionable," Fawcett says.

Will we see more of Charlotte? Yes, says Manson. "Like Kira, Charlotte adds to the stakes. She's an innocent and she is apparently part of the reason that Marian Bowles is putting her neck on the line and throwing her lot in with Sarah and her clones."

Will we learn more about Topside? Yes, says Manson. "That's Marian's shadowy cabal and we're definitely going to learn more about them and meet the actors in that viper's nest."

What about Paul? "Paul has apparently been working with the Castor side of the conspiracy the whole time," Manson says. "He's been playing double agent. But he steps up for personal reasons to get Sarah out of this. At the end of the day, Paul the double agent has been shady and shadowy and not that likable, but in the end he did, he did it for Sarah."

Matt Richenthal is the Editor in Chief of TV Fanatic. Follow him on Twitter and on Google+.

Tags: Orphan Black, Spoilers