WARNING, Gladiators: Scandal Season 4 spoilers ahead.
Creator Shonda Rhimes spoke to TV Guide this week at the Television Critics Association summer press tour, answering a number of pressing questions in the wake of a cliffhanger-filled Scandal Season 3 finale.
For starters: can we rightfully assume that Harrison is dead?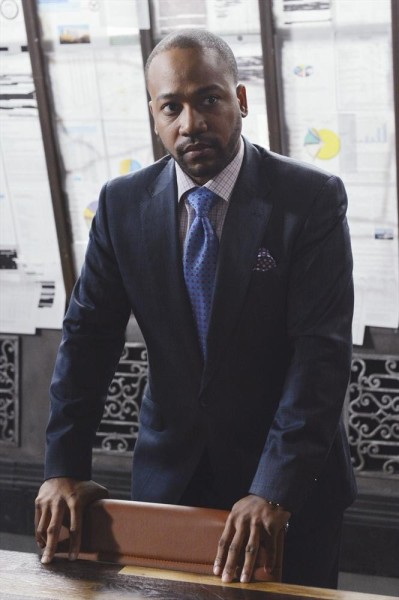 "It's safe to assume that Harrison has met his end," Rhimes said of the character played by Columbus Short, who left Scandal this spring amidst a number of personal/legal issues.

So Harrison will not be around, but another character will play a prominent role when new episodes roll out this fall.

"Season 4 is Abby's season. That was by design," Rhimes teased. "A lot of what we know about Abby happens this season. A lot of what we discover about her and see about her back story will happen as we tell Abby's story."

The executive producer won't reveal whether there's a time jump on tap, simply saying viewers will find themselves in a "surprising place both time-wise and location-wise" after Olivia got on that plane in May.

There will be plenty of Papa Pope - and plenty of confusion.

"When we come back, everybody is in a place that you don't expect. Nothing is what you think it could possibly have turned out to be. There's a real sense of, 'How did everybody get here?!'"

Visit TV Guide for more from Rhimes, watch Scandal online if you need to catch up and prepare for all heck to break loose when Season 4 kicks off on Thursday, September 25.

Matt Richenthal is the Editor in Chief of TV Fanatic. Follow him on Twitter and on Google+.

Tags: Scandal, Spoilers