Fox has released the official synopsis for Glee Season 6 - and it proves that Ryan Murphy isn't a liar.
The series creator said this summer that his show will return to its "roots," with a focus on core characters, and we now have confirmation that Rachel will be at the center of new episodes in early 2015.
There will be a six-month time jump after the events that concluded Glee Season 5, with Rachel returning to Lima after failing as a TV star.
Once back home, she'll set out to reinstate and lead William McKinley's glee club. And Kurt will help.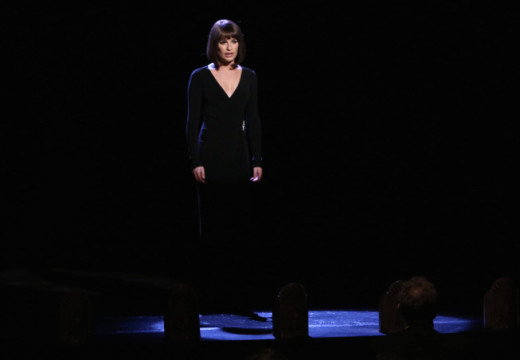 While these two take the reigns of New Directions, meanwhile, Blaine will lead the Warblers and Mr. Schuester will advise Vocal Adrenaline. Talk about drama!

Glee Season 6 will also bring back Max Adler as Karofsky, while consisting of 13 episodes.

It will mark the final run for this musical comedy and it will premiere some time in January.

Here is a look at the complete FOX description:

After her humiliating failure as a TV actress, New Directions original star, RACHEL BERRY comes home to Lima to figure out what she wants to do next. Upon discovering that SUE SYLVESTER has banished the arts at McKinley, Rachel takes it upon herself to reinstate and lead the glee club.

Meanwhile, BLAINE ANDERSON, SAM EVANS and WILL SCHUESTER have all found surprising new gigs in Ohio.

One of the biggest days was Alison's return to high school after two years absence, the same time Caleb tested to drop out!

Matt Richenthal is the Editor in Chief of TV Fanatic. Follow him on Twitter and on Google+.

Tags: Glee, Spoilers